Hamilton and Mohawk Valley Dance Force Present Keigwin + Company
---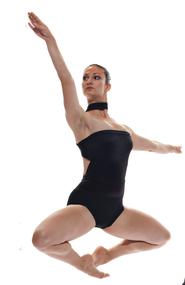 Hamilton College Performing Arts and the Mohawk Valley Dance Force will present the modern dance troupe Keigwin + Company on Saturday, Nov. 5, at 8 p.m., in Wellin Hall. For tickets or information call the box office at 859-4331 or visit www.hamiltonpa.org.

Known for provocative, witty, and theatrical dances, Keigwin + Company performs Elements (Water, Fire, Earth and Air). Elements, a work comprised of four suites underscored by a wide variety of music, from Mozart's Piano Concerto No. 21 in C major and Philip Glass's "Channels and Winds" to Devo's "Whip It" and hip hop. Each suite is inspired by one of nature's basic building blocks: earth, fire, air and water. Artistic director Larry Keigwin applies his signature imagination to loose, multiple interpretations of the elements, bending and twisting them into a sublime movement theater by turns funny, sentimental and paradoxical.
This full-length production fuses concert dance, camp and cabaret into a wondrous concoction that tickles the funny bone and entertains. Expect buffoonery, slapstick, sleight of hand and a dose of sweet seriousness. Keigwin is a new voice with an accessible and approachable vocabulary, and according to The New York Times, he "achieves astonishing feats of dancing" and is "a parcel of pure explosive energy mediated by impressive technical skills." The public performance is the culmination of a half-week residency that will include a school performance for Utica city students and workshops at Hamilton College and Munson-Williams-Proctor Arts Institute.
Choreographer and company co-founder Larry Keigwin is a native New Yorker and graduate of Hofstra University, where he received a bachelor's degree in dance. He founded Keigwin + Company in 2003 and as artistic director, has lead the company as it has performed at theaters and dance festivals throughout New York City and across the country.

The Mohawk Valley Dance Partnership is a consortium of organizations that advances an understanding of dance across a broad spectrum of the community, inspiring people to make dance a meaningful part of their lives. Established in 1995 to broaden dance activity in Central New York, the Mohawk Valley Dance Partnership combines the talents and resources of three community partners: Munson-Williams-Proctor Arts Institute, Hamilton College and the Central New York Community Arts Council Arts in Education Institute.