Hamilton College athletic department hires women's basketball coach
---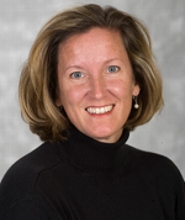 Michelle Collins, an assistant coach and the recruiting coordinator for the Siena College women's basketball team since 2007, has been named the new head women's basketball coach at Hamilton College.

Collins has previous head coaching experience with the SUNY Oswego women's program for seven seasons prior to her second stint as an assistant at Division I Siena. She has also served as an assistant coach at Canisius College and the University at Buffalo.

"I'm honored to join Hamilton College as the head women's basketball coach," Collins said. "I am excited to work with motivated student-athletes who aspire to high levels of excellence on the court and in the classroom. I am looking forward to their return to campus when we can begin working on the new season."

Collins was responsible for the skill development of Siena's point guards. She had a hand in recruiting two all-conference players and one of the top 3-point shooters in Metro Atlantic Athletic Conference (MAAC) history. Collins assisted with scouting and game and practice planning and implementation.

At Oswego, Collins led the program to heights it had never approached. She posted an overall record of 114-73 for a .610 winning percentage from 2000 to 2007. The Lakers won just five games in her first season. But in 2003-04, the team recorded the first of four straight 20-win seasons, and played in the Eastern College Athletic Conference (ECAC) Upstate tournament.

Collins' 2004-05 Oswego team may have been her best. The Lakers set a program record with 24 wins, reached the championship game of the SUNYAC tournament and participated in the NCAA championship for the first time in team history.

In 2005-06, Collins guided Oswego to a 21-7 record, the team's first SUNYAC tournament title and a second straight NCAA bid. She was selected coach of the year by the Basketball Coaches Association of New York following that season. In her final season with the Lakers, the team reached the conference tournament final for the third straight year, and made the 2007 ECAC Upstate Tournament.

Collins coached a SUNYAC player of the year, two conference rookies of the year and eight different players to all-conference honors. Oswego posted a team grade point average of 3.0 or better for three consecutive years.

"I'm excited to have someone with Michelle's wealth of experience and Division III head coaching success join our department," Director of Athletics Jon Hind '80 said. "She is well-respected in the women's basketball coaching community, and will be an excellent mentor for the young women in our program."

Collins enjoyed an outstanding career at Siena, where she graduated with a degree in social work in 1993. The two-time all-conference pick and four-year letter winner still holds team records for most assists in a career (498) and a season (206), as well as steals in one season with 97. Collins is tied for the MAAC record with 5.69 assists per game.

Collins replaces Kate DeSorrento, who coached the Continentals for one season before she accepted an assistant's job with the Stony Brook University women's basketball coaching staff.