Hamilton College makes women's golf 29th varsity program
---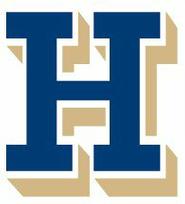 Hamilton College's Director of Athletics Jon Hind '80 has announced that women's golf will be elevated from club to varsity team status effective with the 2012-13 academic year.

"We're excited to offer this tremendous opportunity as another option in our intercollegiate program," Hind said. "Several of our NESCAC peers offer women's golf and we're excited to compete with them in another sport."

Women's golf will be the 15th women's sport at Hamilton, and the College's 29th varsity program overall. Men's and women's crew were the last varsity sports added at Hamilton in 1998-99.

"I am thrilled that Hamilton has decided to support a varsity women's golf team," women's club golf faculty advisor Cheryl Morgan said. "While it will take a few years to develop a team, I am very optimistic that we will attract some strong women golfers in due time. There are already a number of talented women golfers on campus who will undoubtedly thrive with coaching support.

"I look forward to helping promote what has become an exciting intercollegiate athletic opportunity for women at Hamilton. Kudos to Lauren Steates Cupp '06 and Gillian Dudeck '13 for their efforts in demonstrating the need for a women's golf team."

After a national search was conducted, Steve Stetson stepped down from his position as Hamilton's head football coach to become the first women's golf coach. Stetson will also assume the responsibility for directing the men's program.