Hamilton Named to Presidential Honor Roll For Community Service
---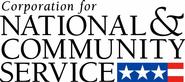 The Corporation for National and Community Service named Hamilton as one of the colleges included on the President's Higher Education Community Service Honor Roll for exemplary service efforts and service to America's communities. The announcement was made on Feb. 25.

Launched in 2006, the Community Service Honor Roll is the highest federal recognition a school can achieve for its commitment to service-learning and civic engagement. Honorees for the award were chosen based on a series of selection factors including scope and innovation of service projects, percentage of student participation in service activities, incentives for service, and the extent to which the school offers academic service-learning courses.

Hamilton students are involved in dozens of community service initiatives. In total, 754 Hamilton students engaged in 12,706 service hours for the 12 months ending June 30, 2009. Some of the programs for which Hamilton received recognition include:

• Hamilton Serves, a mandatory service component of new student orientation. On the last day of orientation, 510 students in groups of between eight and 14 are transported off campus (this includes 50 upper-class student leaders) to perform four hours of service in the greater Mohawk Valley.

• Alternative Spring Break. The College's Alternative Breaks program expanded in the spring of 2009 to nine trips rather than the usual six. During spring break, groups of 10 - 12 students spent a week volunteering at non-profit organizations in the South. In May, after commencement, one group of nine students went to Louisiana for further disaster relief work for one week.

• The Urban Service Experience, Hamilton's optional pre-orientation with a service focus. In the fall of 2008, Hamilton ran 4 USE trips into Utica, up from the traditional one small trip each year.

"Congratulations to the awardees and students for their dedication to service and commitment to improving their local communities," said Patrick Corvington, the Corporation's CEO. "Our nation's students are a critical part of the equation and vital to our efforts to tackle the most persistent challenges we face. They have achieved impactful results and demonstrated the value of putting knowledge into practice to help renew America through service."

Overall, the Corporation honored six schools with Presidential Awards. More than 700 schools were recognized as Honor Roll or Honor Roll With Distinction members. A full list is available at www.nationalservice.gov/honorroll.

The Honor Roll is a program of the Corporation, in collaboration with the Department of Education, the Department of Housing and Urban Development, and the President's Council on Service and Civic Participation. The President's Higher Education Community Service Honor Roll is presented during the annual conference of the American Council on Education.

College students make a significant contribution to the volunteer sector; in 2009, 3.16 million students performed more than 300 million hours of service. Each year, the Corporation invests more than $150 million in fostering a culture of service on college campuses through grants awarded by its programs; the education awards that AmeriCorps members receive at the conclusion of their term of service to pay for college; and through support of training, research, recognition, and other initiatives to spur college service.

The Corporation for National and Community Service is a federal agency that engages more five million Americans in service through its Senior Corps, AmeriCorps, and Learn and Serve America programs, and leads President Obama's national call to service initiative, United We Serve. For more information, visit NationalService.gov.