Hamilton to Commemorate MLK Day With Dinner/Lecture
---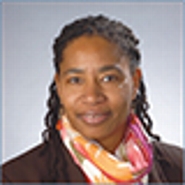 Hamilton College will commemorate Martin Luther King Jr. Day with a lecture by Syracuse University Law Professor Paula Johnson and a dinner on Monday, Jan. 28, beginning at 5:30 p.m. in the Tolles Pavilion. A soul food dinner menu will be served. The event is free for Hamilton students, faculty and staff but space is extremely limited and reservations are necessary. Click here to reserve.
Johnson's lecture is titled "Justice is the Public Face of Love" and will address how the legacy of Dr. Martin Luther King Jr. inspires us to work toward justice today. Johnson is co-director of the Cold Case Justice Initiative, an interdisciplinary project that engages Syracuse University College of Law faculty and students to seek justice for racially motivated murders during the Civil Rights era on behalf of the victims, their families, local communities and society at large.
Johnson has written and spoken extensively on matters of race, gender and law in academic arenas, the popular press, and community forums.
The event is co-sponsored by the Days-Massolo Center, Associate Dean for Multicultural Affairs, Womyn's Center, and BLSU.
Tickets for the dinner/lecture cost $20 for the public and reservations are needed. Contact Janet Turvey via e-mail at jturvey@hamilton.edu, or call her at 315-859-4288.