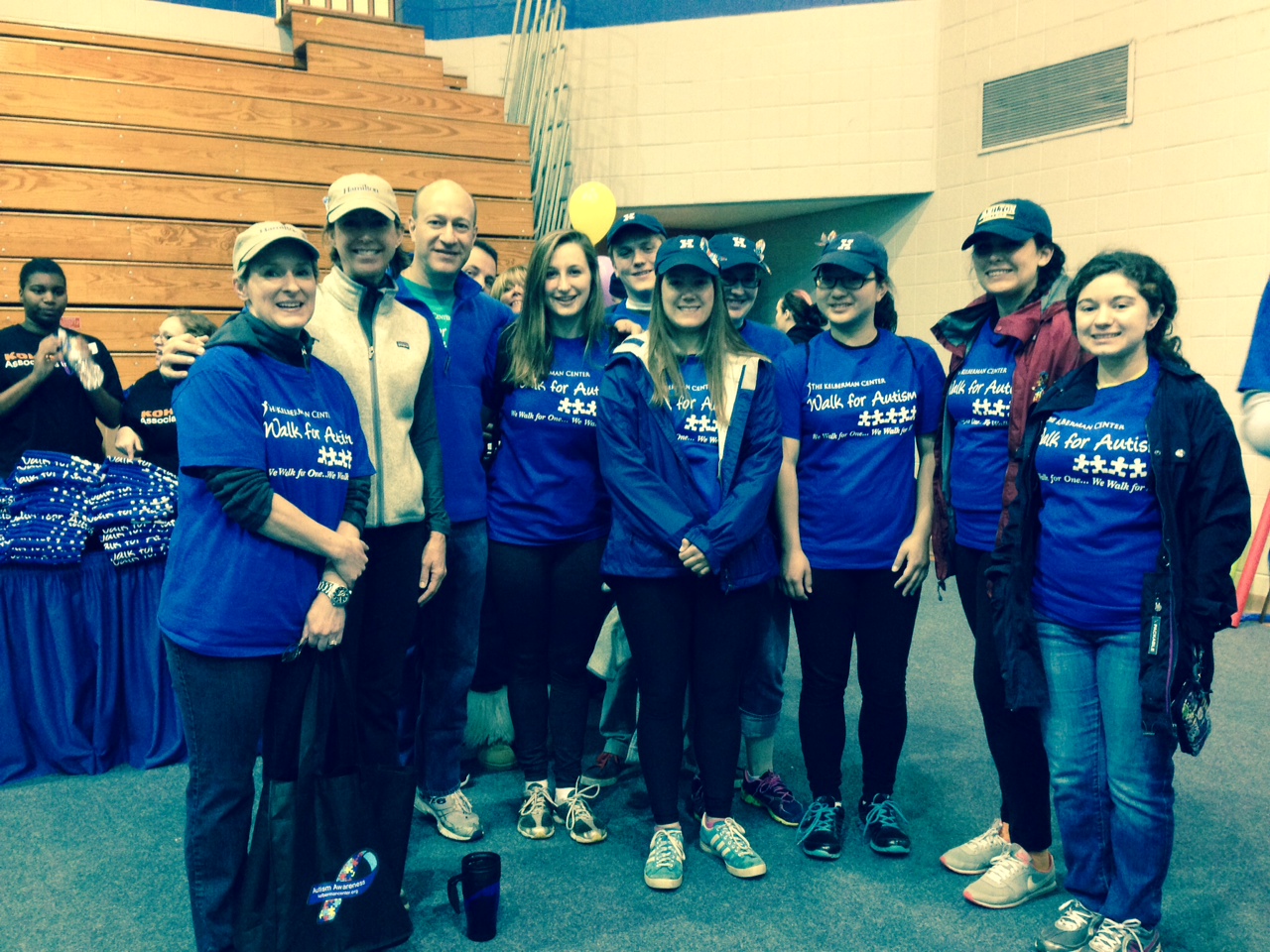 The Hamilton Community showed its support for Autism Awareness Month in April. Team Hamilton raised $2815 for a walk at SUNY IT on April 26. Along with the Psi Chi contribution of $1,644 from an April 5 walk in Oneida, and $390 raised by selling Autism Awareness ribbons on World Autism Day on April 2, Team Hamilton raised $4849 for the Kelberman Center.
The Kelberman Center in Utica, a regional center for excellence for individuals with Autism Spectrum Disorder, was founded by Michael Kelberman '80.
Hamilton students are also forming an Autism Awareness Club that will focus on working with the Kelberman Center. Their three-pronged mission will be to raise awareness, raise funds and engage in community service.
The Kelberman Center is an affiliate of Upstate Cerebral Palsy. According to the Kelberman Center website, "Dr. Michael Kelberman and his family are dedicated to the advancement of individuals with Autism Spectrum Disorders (ASD). Realizing the tremendous impact that an ASD has on individuals and families, with 1 in 88 children in the United States currently born with the disorder, Dr. Kelberman provided leadership to a $1 million campaign to raise the startup funds for the organization, which was incorporated as a not-for-profit organization in 2005."