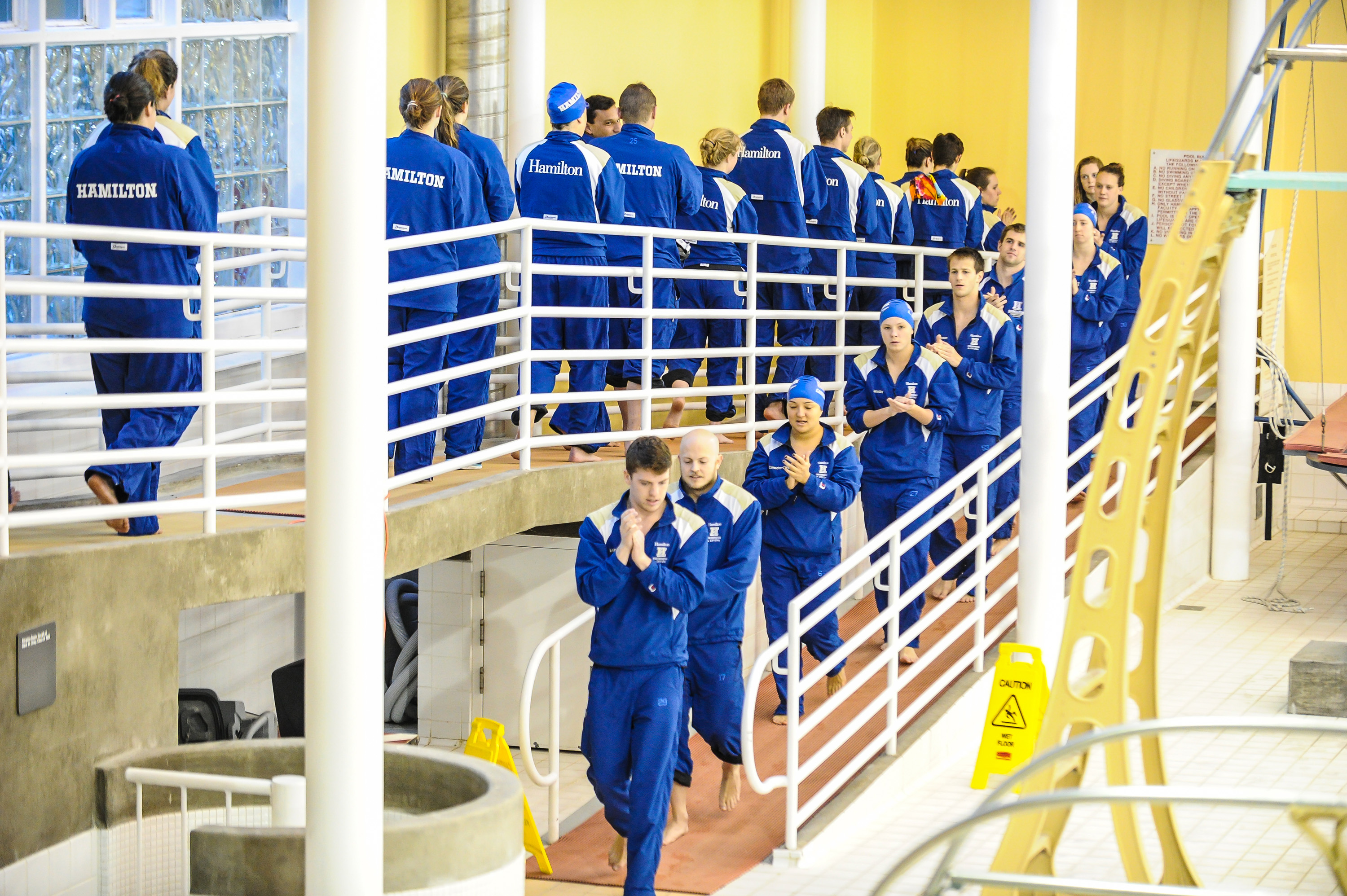 The Hamilton College women's swimming and diving team lost a dual meet for just the second time this season in a 162-138 setback at Union College on Saturday afternoon.

Results

Jessie Halladay '18 posted the first win of the day for the Continentals (5-2 overall) as she touched the wall first in the 1,650-yard freestyle with a time of 18:34.76. Halladay went on to finish second in the 500 free in 5:18.74.

Madeleine Lepesant '19 finished right behind Halladay in the 1,650 free (18:37.59) and was victorious in the 200 butterfly (2:14.02). Lepesant was runner-up in the 100 fly (1:03.67) as well.

Erin Lewis '18 edged Lauren Halladay '16 for first place in the 100 breaststroke as Lewis posted a time of 1:11.51 and Halladay finished in 1:11.92. Halladay returned the favor in the 200 breast, defeating Lewis with a time of 2:35.13. Lewis finished the race in 2:38.42.

Emma Raynor '18 landed in second place in the 100 backstroke (1:02.62) and the 200 back (2:15.70). Raynor finished just .22 seconds behind the winner in the 200.

Sarah Hooper '16 recorded a pair of runner-up finishes in the 50 free (25.21 seconds) and the 100 free (55.02). Lauren Klei '18 ended up second in the 200 free with a time of 1:59.98. Lauren King '16 was second in the 200 individual medley in 2:18.80.

In diving, Sarah Pickup '19 finished second in the 1-meter springboard with 221.62 points and in the 3-meter board with 213.00 points.

Hamilton hosts Rensselaer Polytechnic Institute at Bristol Pool on Saturday, Jan. 30, at 1 p.m. The women will honor their seniors before the meet.