Hamilton Hosts Stone Canoe Readings
---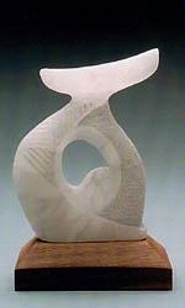 Hamilton College will host "Stone Canoe Readings," a reading featuring five poets, on Tuesday, Sept. 7, at 8 p.m. in the Fillius Events Barn. The Stone Canoe is an annual journal of writing, art and ideas from upstate New York, edited by Robert Colley '66 and published by Syracuse University. This event is free and open to the public.

The readers will include poet/translator Charles Martin; Syracuse University writing fellow and creative writing instructor Phil LaMarche; and Hamilton College English and creative writing faculty Naomi Guttman, Hoa Ngo and Doran Larson.

Charles Martin, a three-time nominee for the Pulitzer Prize, is poet in residence at The Poets' Corner of the Cathedral of St. John the Divine in New York City. His verse translation of the Metamorphoses of Ovid received the Harold Morton Landon Award from the Academy of American Poets. His most recent book of poems, Starting from Sleep: New and Selected Poems, was a finalist for the Lenore Marshall Award of the Academy of American Poets. He currently teaches in the English department at Syracuse University.

Phil LaMarche was a writing fellow in the Syracuse University Graduate Creative Writing Program. His short fiction has been included in the 2005 Robert Olen Butler Prize Stories and Four Letter Word anthologies and his story "In the Tradition of My Family" has been made into a film by orLater Productions. His first novel, American Youth, was published to much acclaim in more than 10 countries, and his second novel, I Don't Know What's Wrong With You, is forthcoming from Random House in 2011.

This event is sponsored by the Dean of Faculty, and hosted by the English and Creative Writing Department.