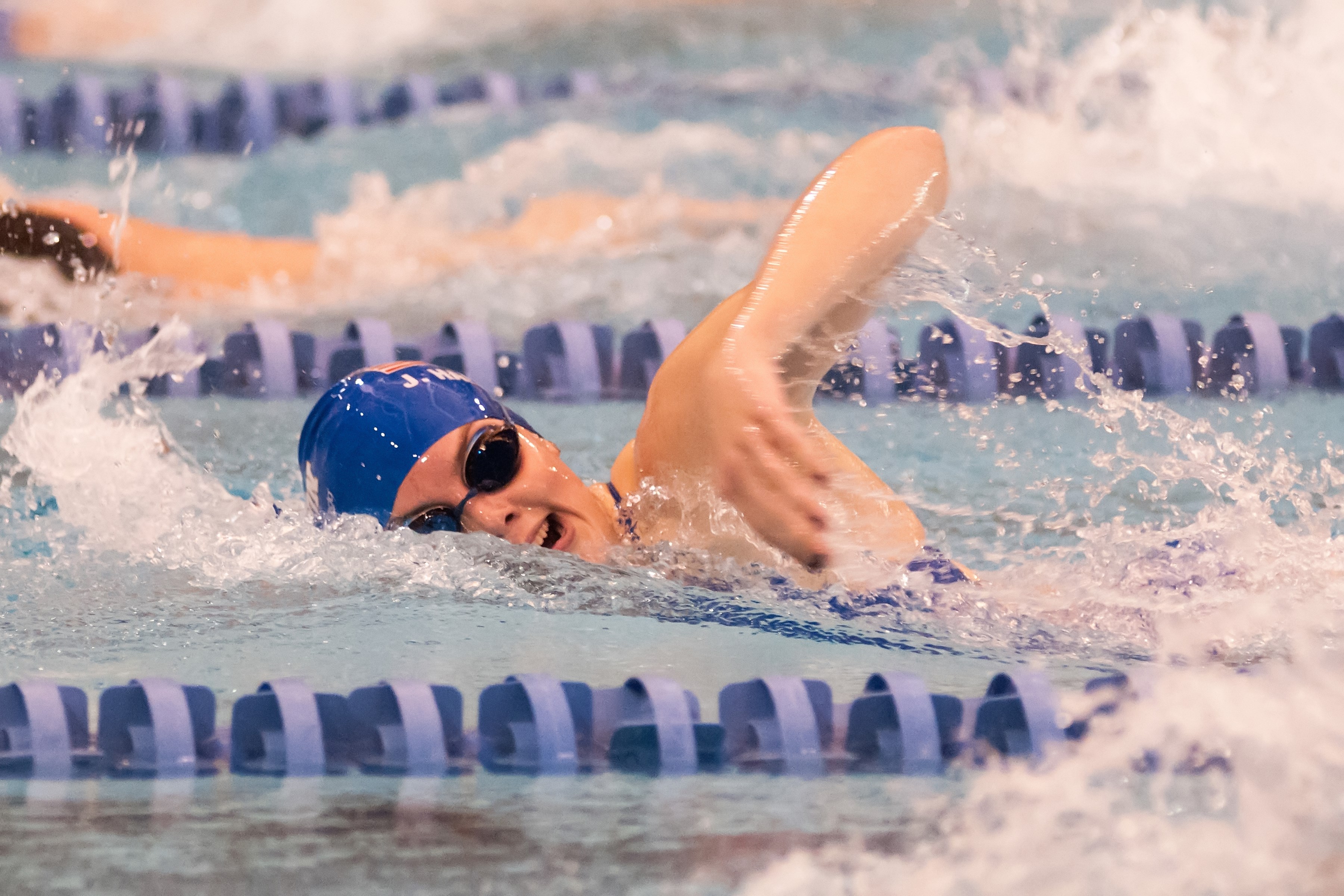 The Hamilton College women's swimming and diving team dropped its final dual meet of the season by a score of 179-121 against Rensselaer Polytechnic Institute at Hamilton's Bristol Pool on Saturday afternoon.

Results

Sarah Hooper '16 celebrated Senior Day with wins in the 50- and 100-yard freestyle for the Continentals. Hooper's winning time in the 50 free was 24.86 seconds and she posted a time of 54.01 seconds in the 100 free. She was also part of Hamilton's winning 400 free relay. Lauren Klei '18, Hannah Mooney '17 and Emma Raynor '18 rounded out the relay, which finished with a time of 3:40.41.

Jessie Halladay '18 was the other event winner for the Continentals as she captured first place in the 1,000 free (11:04.32).

Klei was runner-up in the 200 free (1:58.74), Mooney ended up in second place in the 500 free (5:21.80) and Raynor was second in the 200 backstroke (2:16.11).

Madeleine Lepesant '19 took second place behind Halladay in the 1,000 free (11:11.09) and was runner-up in the 200 butterfly (2:13.42). Lauren Halladay '16 finished second in the 100 breaststroke (1:10.97) and the 200 breast (2:33.68). Lauren King '16 placed third in the 400 individual medley with a season-best time of 4:54.29.

In diving, Jackie Bussgang '19 landed in second place in the 1-meter springboard with 214.20 points, and Sarah Pickup '19 was right behind Bussgang with 214.12 points.

Next up on the Hamilton schedule is a trip to Middlebury College for the 2016 NESCAC Women's Swimming and Diving Championship. The three-day event starts on Friday, Feb. 12.