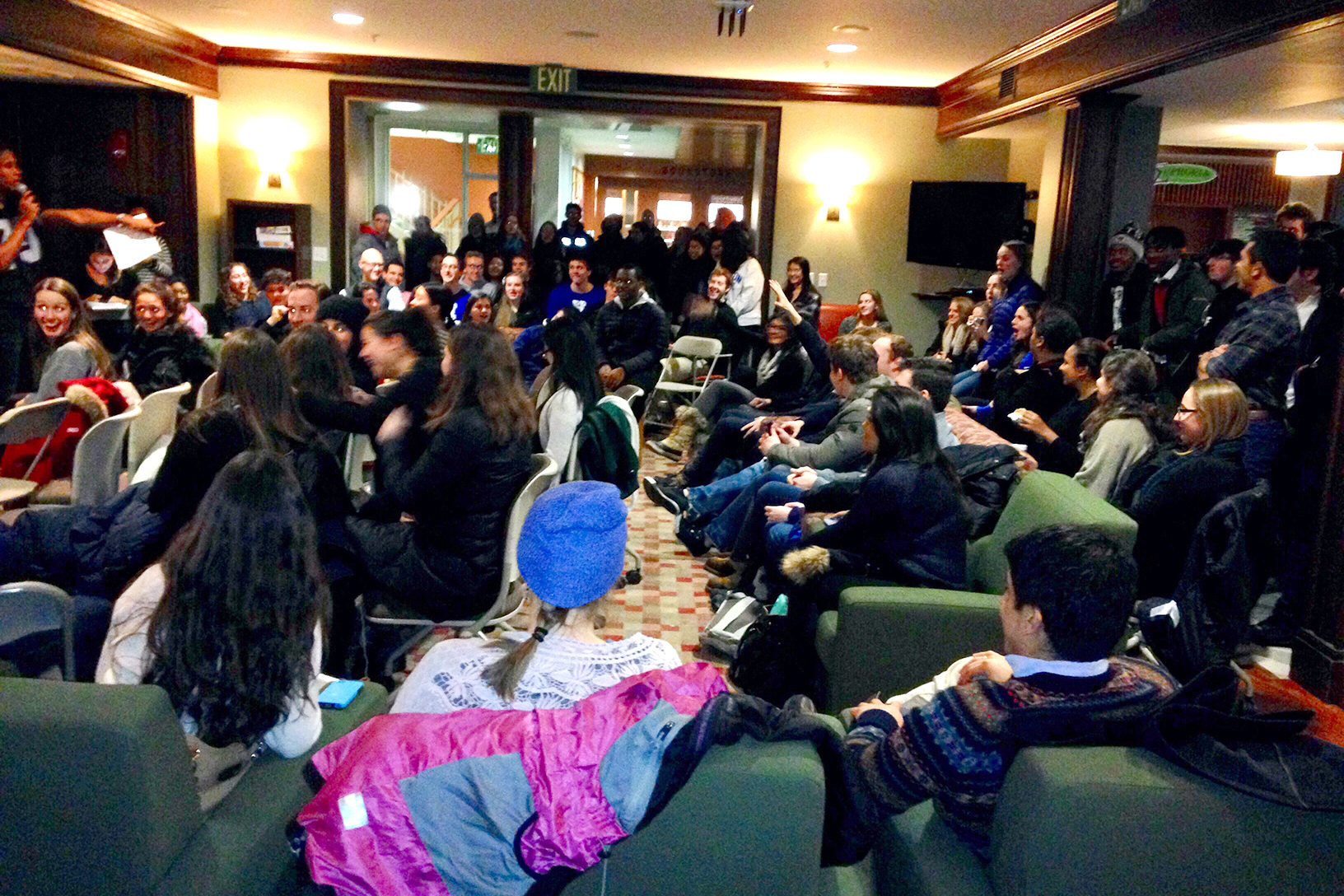 Hamilton Microfinance hosted its 2nd annual Date Auction on Feb. 12 as it continues to raise additional funds to provide small business loans to local entrepreneurs. From this year's auction, the organization raised $1300 and almost tripled the $532 they raised last year.
Members of the Hamilton community crowded in the Sadove Living Room, where they generously opened their hearts and wallets for a great cause. The top bid was $135 for Jen Lengvarsky '16 followed by $106 for Cat Crandall '15 and $105 for Oliver Magnusson '17.
For both the participants and audience, it was a night of good laughs and memories. For Russ DeGrazia '15, a member of Hamilton Microfinance and a date auction volunteer, the event reminded him of why he appreciates Hamilton so much. He said, "It was amazing to see such a large number of students not only come to the event, but also take part in the festivities and bid on candidates for a great cause."
The group of entrepreneurial students is grateful for its recent successes such as issuing a loan to a local entrepreneur in December and seeing their client's thrift shop open in Utica. (To learn more about their recent loan see the Clinton Courier article Hamilton's Microfinance Club Gives Back. )
Hamilton Microfinance is anxious to expand its capacity to support economic development in the Greater Utica Area. However, members also understand the importance of sustainability and are always looking for innovative ways to fundraise in order to give back to the local community.
The group would like to give a special thank you to Sadove Programming for making the event possible. They also greatly appreciate the support of everyone who volunteered for the auction as well as everyone who contributed money to making the fundraiser a huge success. To learn more, please contact micro@hamilton.edu.