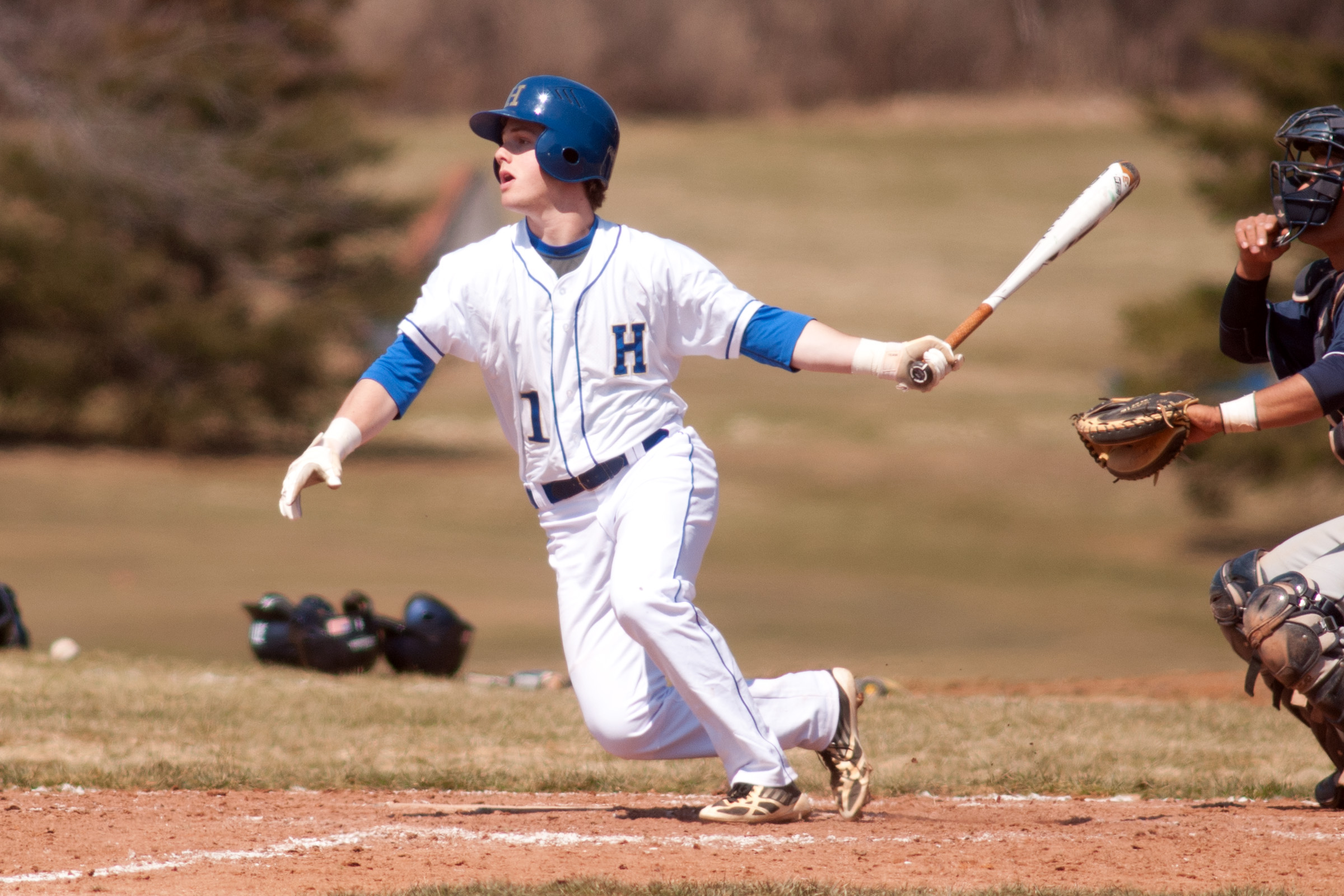 The Hamilton College Continentals dropped the opener of a three-game NESCAC West Division weekend series to the Wesleyan University Cardinals, losing 10-4 at Hamilton's Royce Field on Friday afternoon.

Box score

Nick Cooney '15 struck out 12 Continentals and allowed just two hits over eight innings for the Cardinals, who won their 11th straight game. Cooney retired the last six hitters he faced – fanning four of them – and improved to 5-1. He issued just two walks.

Wesleyan (19-5, 7-0 NESCAC West) went ahead for good with four runs in the third inning after Hamilton had taken a 1-0 lead in the first. Joe Jensen '15 walked to lead off the inning and scored on the front end of a double steal with Jackson Kushner '17 taking second on the play. Jensen stole two bases and is second in the NESCAC with 14 this season.

Robby Harbison '17, who went four-for-five with four runs batted in and four runs scored, sparked the Cardinal fourth with a two-run homer that put Wesleyan up 2-1. Harbison added a solo home run in the fifth and doubled home a run in the Cardinals' three-run seventh.

Jonathan Dennett '15 and Andrew Yin '15 added RBI singles in the fourth inning. Dennett finished with three hits and three runs batted in.

After Harbison's second home run gave Wesleyan a 5-2 lead in the fifth inning, Hamilton (8-10, 1-5) rallied in the sixth. The Continentals scored twice to close to within a run and brought the tying run to the plate. Another leadoff walk to Jensen started the Hamilton rally. Chris Collins '17 singled and the Continentals pulled off another double steal with both runners taking an extra base on an error. Kushner brought home Collins with a run-scoring groundout. Collins, who also singled in the first, finished with both Continental hits.

The Cardinals responded with three seventh-inning runs and didn't allow another base runner. Dennett capped the seventh with his first home run of the season. Harbison opened the inning's scoring by doubling down the right field line to score Sam Goodwin-Boyd '15 and came home on a squeeze bunt by Guy Davidson '16. Davidson doubled in a run in the top of the ninth and scored on a single by Dennett.

The teams play a doubleheader at Royce Field on Saturday, April 19, with game one starting at noon.