Hamilton selects head tennis coach
---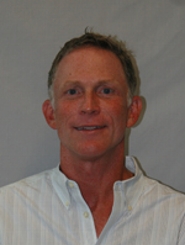 Rob Barr, formerly the interim head men's tennis coach at Middlebury College in 2010-11, has been selected to lead the men's and women's tennis programs at Hamilton College.

Barr guided the Middlebury men to a dual match record of 18-4 last season, including 6-1 in the New England Small College Athletic Conference (NESCAC). The Panthers were semifinalists in the 2011 NESCAC championship, and went on to win two matches in the NCAA Division III championship before they fell to Emory University in the quarterfinals.

Barr coached the 2011 NESCAC men's tennis player of the year and three all-conference selections. Two of his players earned All-America honors in 2011.

"I'd like to thank the athletic department for giving me this wonderful opportunity to coach tennis at Hamilton," Barr said. "The program has enormous potential for success within the conference and on the national level. I'm eager to begin working with the players, and look forward to the challenge of coaching in the NESCAC."

Barr was an assistant coach at Middlebury in 2010 when the men captured the NCAA championship. He coached several All-Americans, including the ITA championship doubles duo of Andrew Thomson and Andrew Lee.

Barr has extensive experience at the Division I level, as he coached at four different institutions before he joined Middlebury. Barr served as the men's assistant at Rice University and the University of New Orleans, and was the head coach at Southeastern Louisiana University and the University of Louisiana-Monroe.

"We're thrilled that coach Barr has joined our athletic department," Athletic Director Jon Hind '80 said. "His many experiences, coupled with his passion to work with Hamilton student-athletes, will give our tennis programs a tremendous boost."

Barr has coached a number of professional tennis players, including Thailand Davis Cup members Danai Udomchoke, Sonchat and Sonchai Ratiwatana. He has coached players at Wimbledon, the U.S. Open and Australian Open, as well as tour events around the world.

Barr earned his bachelor's degree and played collegiate tennis at Southern Arkansas University. He led the team to a top 10 Division II ranking in 1984. He continues to play competitively at the sectional and national level.