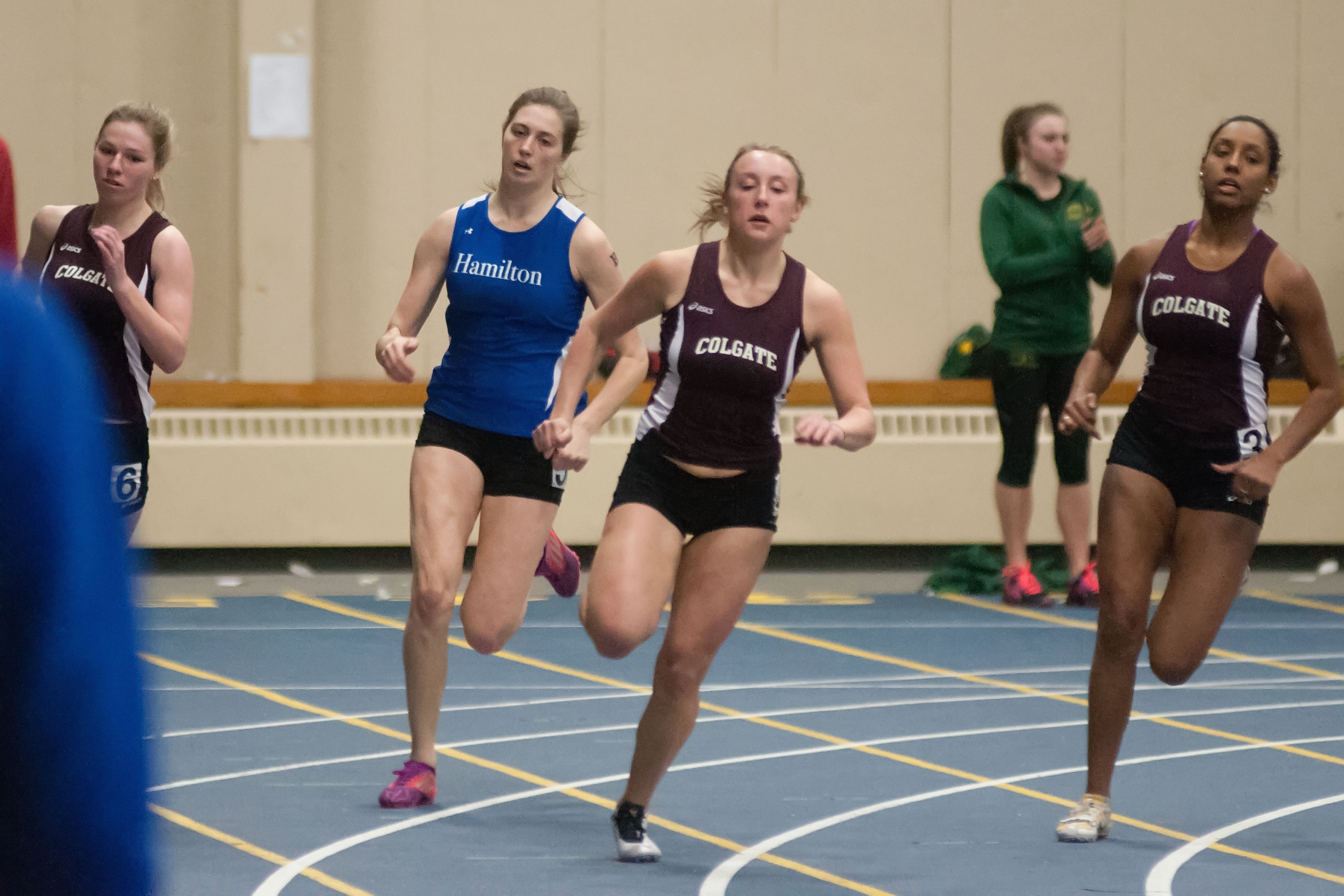 The Hamilton College track & field teams wrapped up two days of competition at the New York State Collegiate Track Conference Indoor Championships at Rochester Institute of Technology on Saturday.

Complete results

The women's team finished 10th among the 12 scoring teams with 19 points. Hanna Jerome '18 turned in Hamilton's top individual effort, finishing third in the 800-meter run with a time of 2:22.27 that qualified her for the Eastern College Athletic Conference (ECAC) Division III Indoor Championships.

Lindsay Heyer '17 was sixth in the 5,000-meter run with a personal-best time of 18:29.65. Her time was good enough to qualify for the ECAC Championships.

Two Continental relays scored points with ECAC-qualifying performances. The 3,200-meter relay of Emily Banzer '15, Jerome, Mattie Seamans '18 and Krystina Choinski '15 placed third in 9:45.47. In the distance medley relay, Banzer, Samantha Buttrick '17, Choinski and Jerome placed fifth in 12:38.90.

Members of the team will compete at the ECAC Championships on Friday and Saturday, March 6 and 7, at New York City's Armory.