Hamilton to host NESCAC squash championships
---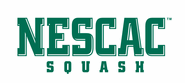 Hamilton College will host the 2014 NESCAC Men's and Women's Squash Championships at the Little Squash Center from Friday, Jan. 31, through Sunday, Feb. 2.

NESCAC women's preview

NESCAC men's preview

All matches will be held on Hamilton's campus except for six consolation draw matches, which will be held at Colgate University's Huntington Gym on Saturday. Friday's matches begin at 5 p.m. and Saturday's and Sunday's action starts at 9 a.m.

Hamilton is hosting this event for the first time. The NESCAC squash championships were held at Trinity College and Wesleyan University from 2007 to 2013.

The Continentals are seeded fourth in the 11-team women's draw, which is the best seed for the program in the eight-year history of the championships. The Hamilton women play No. 5 seed Middlebury College in the quarterfinals on Saturday at noon. The Continentals (9-3 overall) edged Middlebury 5-4 back on Nov. 23.

Hamilton is seeded ninth in the 11-team men's draw and the Continentals will play No. 8 seed Colby College in a qualifying match on Friday at 5. The winner takes on top-seeded Trinity College in the quarterfinals on Saturday at 9 a.m., and the loser plays two consolation matches at Colgate. Hamilton (6-7) lost 6-3 against Colby at Amherst College on Jan. 18.

The best finish for the women was fifth place at the 2012 championships. The best performance by the men was sixth place in 2009.