Hamilton to Host NY6 Spectrum Conference
---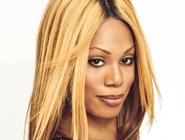 Hamilton College will host the first New York Six Liberal Arts Consortium (NY6) Spectrum Conference for LGBTQA students, faculty and staff on Feb. 22-23 on campus.
According to conference chair Amit Taneja, the purpose of the conference "is to help students make connections with peers on other campuses, talk about what it's like to be LGBTQA student, faculty or staff member at a NY6 school, and discuss how to foster positive change on our campuses. The name 'Spectrum' has been intentionally chosen to include all identities," said Taneja.
The conference keynote speaker will be actress, writer, transgender advocate Laverne Cox. She can currently be seen in the critically acclaimed Netflix original series Orange is the New Black. Cox will speak on Saturday, Feb. 22, at 5 p.m., in the Chapel.
The NY6 Consortium consists of Hamilton College, Hobart & William Smith Colleges, St. Lawrence University, Colgate University, Union College and Skidmore College. The consortium seeks to facilitate collaboration among members in fulfilling educational missions, serving the public good, and enhancing options for students, faculty and staff.
This conference is free to all Hamilton community members and NY6 students, with support from the NY6 Consortium and Hamilton College.