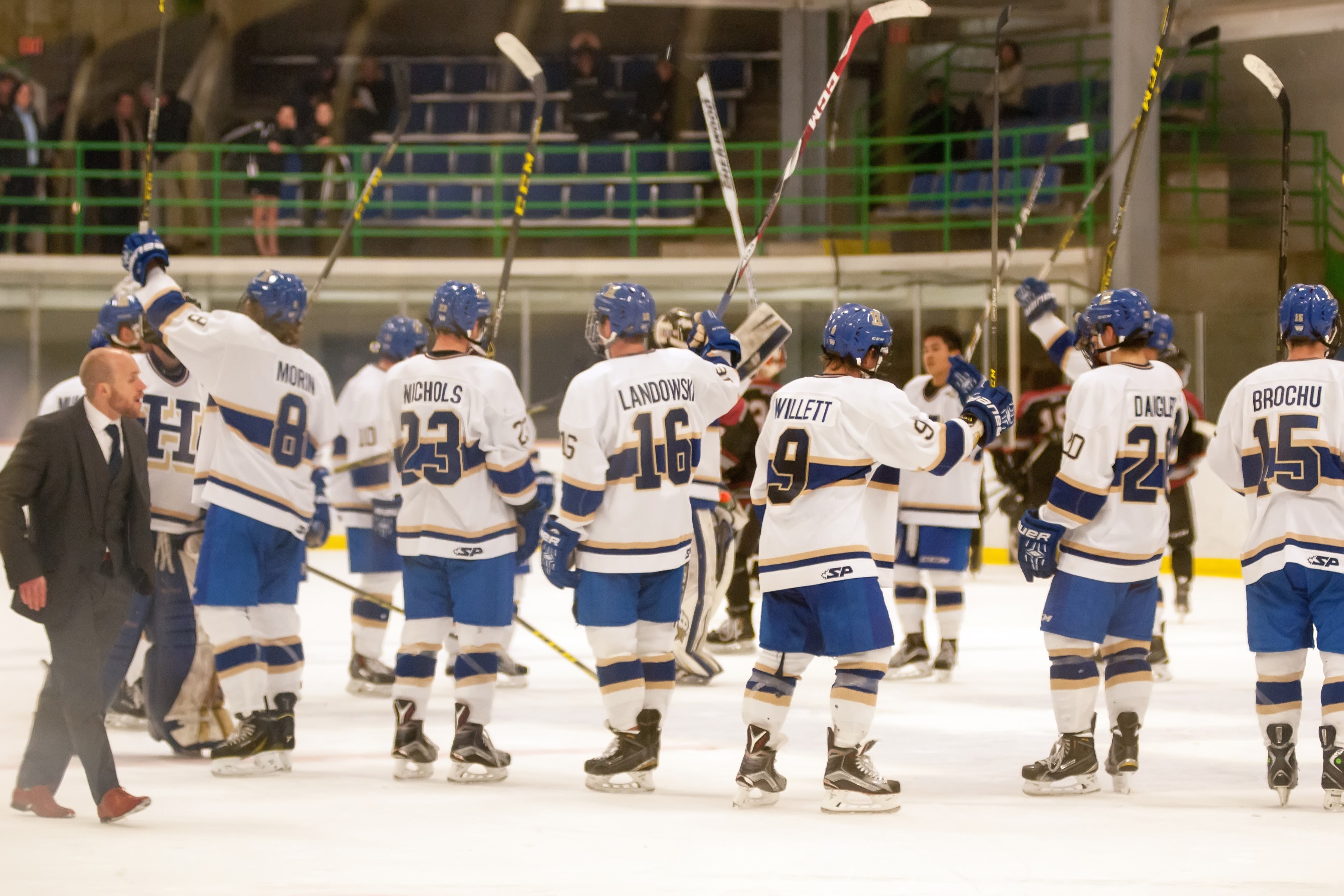 The Hamilton College men's hockey team will host a Pink the Rink Game for cancer awareness at Russell Sage Rink on Friday, Jan. 22, at 7 p.m. when the Continentals take on Amherst College.

All proceeds will benefit the American Cancer Society. The event is co-sponsored by Hamilton College's Pre-Health Careers Club.

The team is providing a number of ways for people to participate in this worthy cause this week. General donations will be accepted at Hamilton's Howard Diner all week and at the game Friday night. Pink T-shirts are available for $15 dollars at the Howard Diner from 11:30 a.m. to 1:30 p.m. this week. During the game, the Pre-Health Careers Club will sell all remaining T-shirts and game jerseys.

The men's hockey team will wear special pink jerseys against Amherst. The student-athletes are wearing the jerseys to pay tribute to friends and relatives who have been affected by cancer.

Local resident Karen Hinderling and her three sons are scheduled to participate in a ceremonial puck drop prior to the start of Friday's game. The team and the Hinderling family have become close the last few years through the men's hockey program's Breaking Bread initiative.