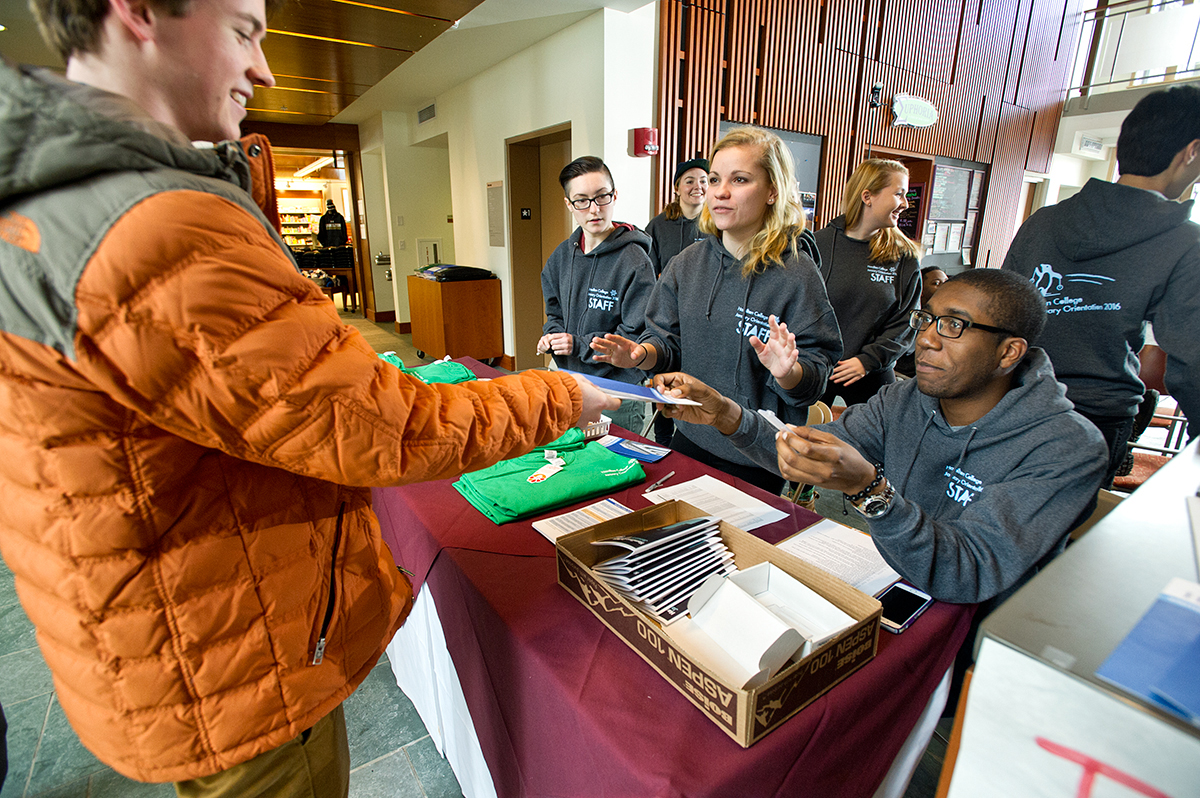 Thirty-two members of the class of '19 as well as nine transfer students arrived on the Hill on Jan. 15 to register, move in and take part in Hamilton orientation. The College offers January admission to about 35-45 students per year to fill vacancies created by students on leave and studying abroad.
After getting settled in their residence halls students and their families will attend a luncheon with a welcome and remarks by President Joan Hinde Stewart, Dean of Admission Monica Inzer, Dean of Faculty Patrick Reynolds and Dean of Students Nancy Thompson. Later on Friday they'll take part in matriculation, where they'll sign the official College Register at this annual and historic Hamilton tradition.
Over the next four days the Jans will meet with resident hall advisors, learn about the curriculum and consult with their academic advisors and perform community service at one of seven local non-profit organizations through the Hamilton Serves program. They'll also relax with a movie night, dinner with faculty and orientation leaders and Big Prize Bingo.