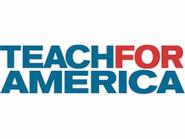 Teach For America released its seventh annual list of the schools contributing the greatest number of alumni to its 2014 teaching corps and Hamilton College is among the top 20 small colleges and universities. This is the second year Hamilton has been named to the list.
This year, 11 Hamilton alumni join the most diverse teaching corps in Teach For America's 25-year history. One-third of the 2014 corps members are the first in their families to attend college, nearly half were Pell Grant recipients, and half identify as people of color.

Teach For America works in partnership with communities to expand educational opportunity for children facing the challenges of poverty. Founded in 1990, Teach For America recruits and develops outstanding individuals to commit to teach in high-need schools and become lifelong leaders in the movement to end educational inequity. This fall, 10,600 corps members will be teaching in 50 urban and rural regions across the country, alongside 37,000 alumni of the program working across sectors to ensure that all children have access to an excellent education.