Hamilton Hosts National Eating Disorders Awareness Week
---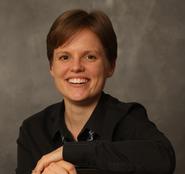 Hamilton College will host several events to recognize National Eating Disorders Awareness Week (NEDAW) beginning on Feb. 25. All events will take place on campus.
NEDAW begins on Monday, Feb. 25 with the"EveryBODY Has a Voice" Speak-Out at 7 p.m. in Sadove Living Room. Participants can listen or speak out on the topic of our body image culture and eating disorders as illnesses. Anyone who wishes to speak about any issue concerning body image, disordered eating, relationships to food, or physical appearance in general is welcome.

Margaret Bertram, the program manager for student-led initiatives at Active Minds, Inc., will present a lecture on Tuesday, Feb. 26, at 7 p.m., in the Chapel. Her lecture is free and open to the public.

Active Minds is a national non-profit organization that empowers students to speak openly about mental health in order to educate others and encourage help-seeking. Bertram's perfectionism and anxiety struggles began in high school and continued through college where she struggled with shame associated with discovering her lesbian identity, major depression, obsessive compulsive disorder and anorexia nervosa. Since her recovery, she has navigated a path toward a more positive, integrated and balanced life.

The documentary film Miss Representation will be screened on Wednesday, Feb. 27, at 8 p.m., in the Taylor Science Center's Kennedy Auditorium. The screening is free and open to the public.

Written and directed by Jennifer Siebel Newsom, the film challenges the mainstream media's limited and often disparaging portrayals of women and girls that make it difficult for women to achieve leadership positions and for the average woman to feel powerful herself. The documentary includes stories from teenage girls and provocative interviews with politicians, journalists, entertainers, activists and academics including Condoleezza Rice, Nancy Pelosi, Katie Couric, Rachel Maddow and Rosario.
On Thursday, Feb. 28, NEDAW will host "Body Positive" a body image workshop, at 4:15 p.m. in List 104. This one-hour workshop aims to help participants gain a better understanding of how we communicate about our bodies to ourselves and to each other. The workshop will include group discussion as well as a series of activities to engage participants in conversation about our bodies. Email nedaw@hamilton.edu to RSVP, walk-ins also welcome.

The week will conclude with "I love myself because…" Poster Project in KJ + SCCT. Members of the Hamilton community are encouraged to stop by and take a moment to write something that you like about your body or yourself, as well as to see what other students have to say about themselves.

NEDAW is primarily a volunteer effort, including eating disorder professionals, health care providers, students, educators, social workers and individuals committed to raising awareness of the dangers surrounding eating disorders and the need for early intervention and treatment. The goal is to ultimately prevent eating disorders while reducing the stigma surrounding them and providing better access to treatment.