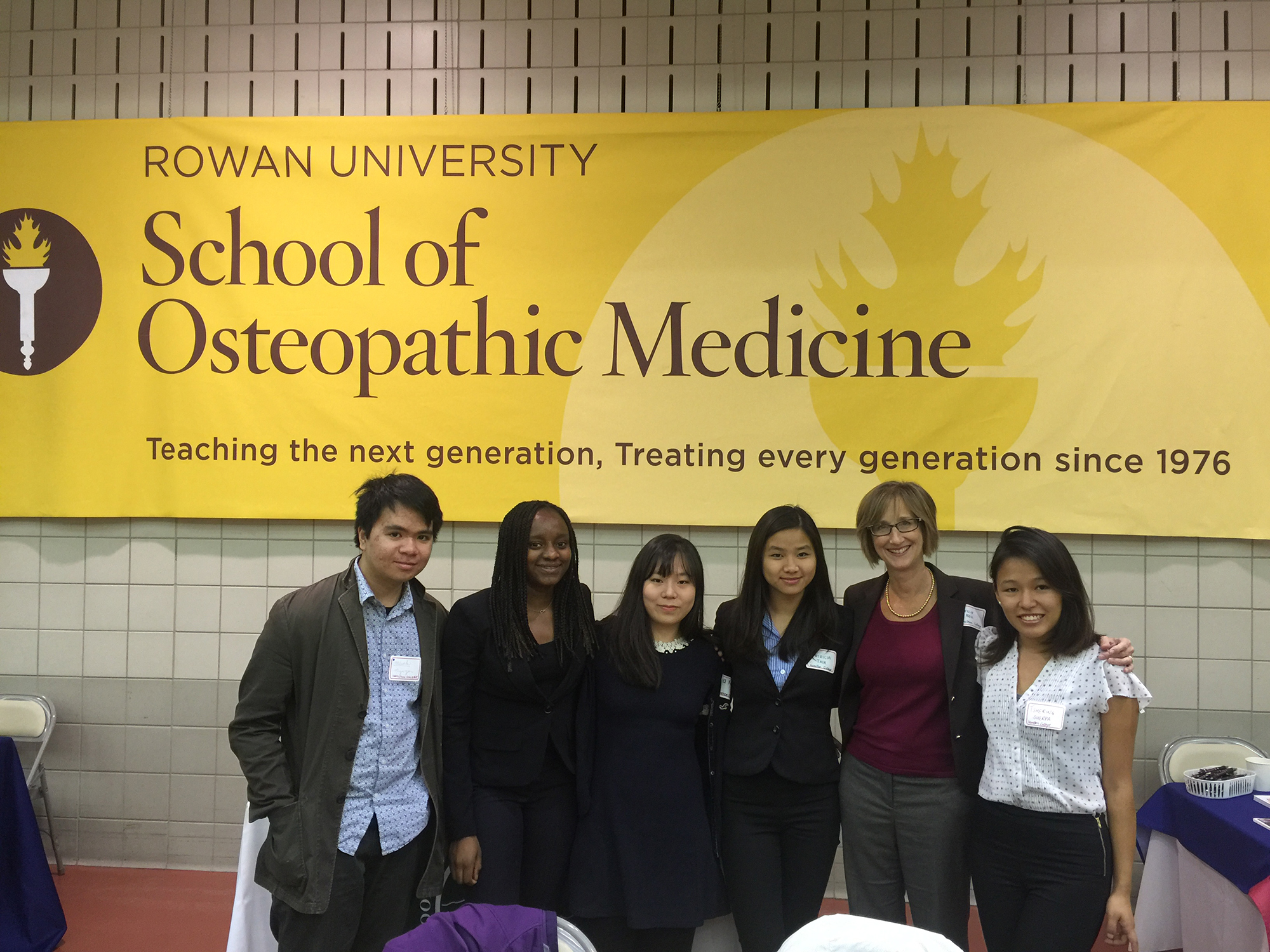 Five Hamilton students and Director of Health Professions Advising Leslie Bell recently attended a day-long medical conference at the Rowan University School of Osteopathic Medicine in Stratford, NJ.
The Hamilton student attendees are all first-generation college students who were born outside the U.S. and immigrated here as children from five different countries. Two are Posse scholars, one from Miami and the other from Boston. Attendees were Minh Nguyen '17 (Posse Miami), Djinnie Timoleon '17 (Posse Boston), Geum Mi (Mia) Kang '17, Patricia Taik '16 and Tshering Sherpa '16.
Timoleon commented, "I didn't know much about the field of osteopathic medicine but after this conference I have a really good idea of what this profession entails. The conference was very distinct in that Osteopathic med students and DOs helped us gain a better understanding of the field through hands-on learning."
Taik added, "D.O.'s (Doctor of Osteopathic Medicine) approach to treat the patients is very interesting for me because it is more personal and hand on experience, and emphasizes understanding the basic principles of the body and a patient's lifestyle which would have impact on their conditions. I'm glad that I attended the conference because it clarified my questions about D.O and opened up my mind about D.O school," she said."In the future, I will explore more about D.O schools, and definitely consider it as one of my optional graduation plans."
This trip was made possible by the Boston Sport and Shoulder Center Grant for Pre-Medical Study. A gift of $2500 will be given annually to "be used by the Health Professions Advising Committee, via the Career and Life Outcomes Center, to enhance activities and events for students pursuing a pre-med track."