Iceland's Weather Offers a Little of Everything
---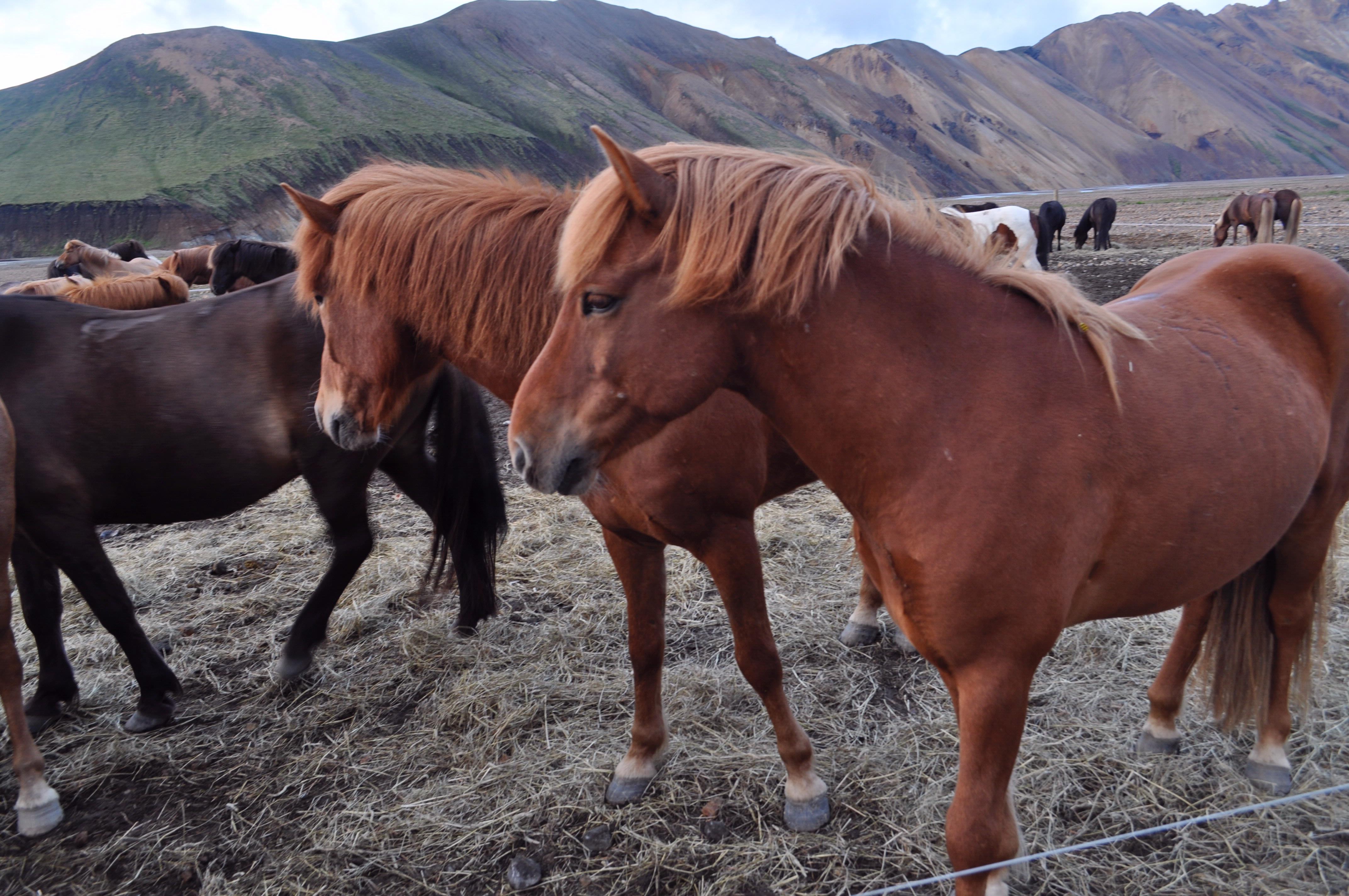 Eastern Iceland
Iceland is famous not just for volcanoes—a significant portion of terrain is covered by massive glaciers. On our second week we were able to see our first glacier up close. The eastern Vatna glacier (Vatnajökull) is the largest glacier in Europe, and we camped at the tongue of the glacier known as Skaftafell. Glaciers are usually responsible for the appearance of the landscape and topography of wherever they occur. In upstate and central New York, you can see where glaciers have excavated steep cliffs and flat plains. To reach the glacier tongue, we hiked across the evidence of glacial erosion (cliffs and a broad valley) and then we arrived at the culprit itself. Glaciers are massive and we were able to see only the 10 percent of the tongue that extended above the water.
At Skaftafell, we enjoyed our windiest night in Iceland. The report said that winds were expected to reach 90 mph, and my SUNY-Oneonta tentmate and I were half expecting our tent to blow over as it got tossed around throughout the night. However, despite looking as if it might topple, the burlap-and-rubber tent stayed in one piece that night. The only casualty was that one tent's rain fly did get ripped in half by the storm. The next day it was too windy to drive anywhere until about 11 a.m., as reports had trickled in that several campers had been blown off the roads east of where we were staying. Icelandic weather is incredibly changeable, and nearly every day we were there we could expect both sunshine and rain throughout the day.
Central Iceland
Toward the end of our trip, we spent two days at one of the earth's most unique locations: Landmannalaugar in central Iceland. The landscape of Landmannalaugar resembles a Van Gogh painting—except it appears to be going through the blue and yellow phases at once. There are steep cliffs of hazy yellow that fade alternately into red, orange, black and even blue and green rocks. Additionally, hot springs bubble out of the earth and in some areas clouds of sulfur pour out of the ground. After two weeks of camping and hiking, all of us appreciated the chance to relax in the 75 degree (Celsius) springs.
Landmannalaugar has been the site of several silicic eruptions. Unlike the rest of Iceland, the flows here are made of glassy obsidian, instead of the more matte-textured basalt. At Landmannalaugar, the bare rocks present (acidity in the soil prevents much growth) present arresting vistas in every direction. As silicic eruptions are very rare, the only other places that look like this in the world are in New Zealand and Yellowstone National Park. Landmannalaugar was one of the most exceptional ways to end our excursion in Iceland.
The smell of sulfur was something I never did quite get used to—or the fact that it stayed sunny 24 hours a day. Coming back from Iceland was definitely a shock (the view at Boston's Logan Airport does not offer many lava flows) but the entire group couldn't wait to get home to tell our friends and families about this trip.
Nora Grenfell '12, a graduate of New York City Lab School, will be providing updates from Iceland. Please check back to read more about the group's expedition.