Indoor track & field to compete in ECAC championships
---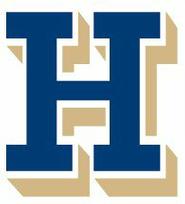 Hamilton College will compete in the 2012 Eastern College Athletic Conference Division III men's and women's indoor track & field championships at the New York City Armory's New Balance Track & Field Center on Friday and Saturday, March 2 and 3.

Live results and live video streaming in HD will be available here.

Hamilton will send two women's relays to the meet. Glenn Watkins '12, Caitlin Hult '12, Sarah Boak '12 and Sara Scheineson '12 compete in the distance medley relay at 6 p.m. on Friday. Sarah Ohanesian '14, Emily Heckman '13, Boak and Watkins run in the 3,200-meter relay at 4 p.m. on Saturday.

On the men's side, Graham Sadler '14 and James Grebey '12 are both scheduled to compete on Saturday. Sadler participates in the high jump at 1 p.m., and Grebey represents the Continentals in the 3,000-meter run at 3.