Inniss Publishes Letter to the Editor in The New York Times
---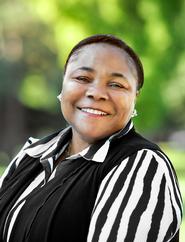 Lolita Buckner Inniss, the Elihu Root Peace Fund Visiting Professor of Women's Studies, penned a letter to the editor that was published in The New York Times (3/7/13). The letter was in response to an op-ed, "The Good Racist People," by Ta-Nehisi Coates, a senior editor at The Atlantic.

Coates' column concerned a February incident where actor Forest Whitaker was stopped in a Manhattan delicatessen by an employee who accused him of shoplifting and then frisked him. Whitaker had stolen nothing.

In her letter Inniss wrote, "A big part of the problem is how we frame the possibility of shoplifting. We often posit a model in which only certain types of people steal, and we give extra scrutiny to those people. This is a recipe for racial, class, gender and age discrimination.

"There are two other models that we rarely consider: scrutinizing everyone or scrutinizing no one. Both offer the sort of equal treatment that I, a black woman who has been given extra scrutiny in stores her whole life, crave.

"I, for one, would happily pay more to feel as if I were being treated like everyone else," Inniss concluded.