Inzer Featured in Posse Publication
---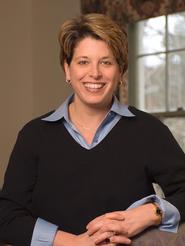 Dean of Admission and Financial Aid Monica Inzer was the focus of a feature article in the spring issue of Inside, the newsletter of the Posse Foundation. "Hamilton Dean Promotes Diversity and Access" praised the College's need-blind policy, expanded partnership with the Posse program and initiation of the First in the Family project and noted Inzer's involvement in each.

"Monica's leadership with Posse for the past six years has resulted in a phenomenal partnership," says Matthew Fasciano, Posse's chief operating officer. "The partnership has been so successful under her stewardship, that this year Hamilton expanded the program to recruit students from a second site, Posse Miami, in addition to its original site, Posse Boston." Ten incoming first-year students will arrive on campus from Miami and another 10 from Boston next month.

Inside, the organization's national newsletter, is published three times a year and is designed to communicate organizational developments, report significant events, highlight Scholar and alumni successes and recognize supporters.

The Posse Foundation identifies, recruits and selects student leaders from public high schools to form multicultural teams called "posses," which are then placed at top colleges nationwide. Hamilton has partnered with the Posse Foundation since 2001, when the college enrolled its first posse of students from the Boston area.