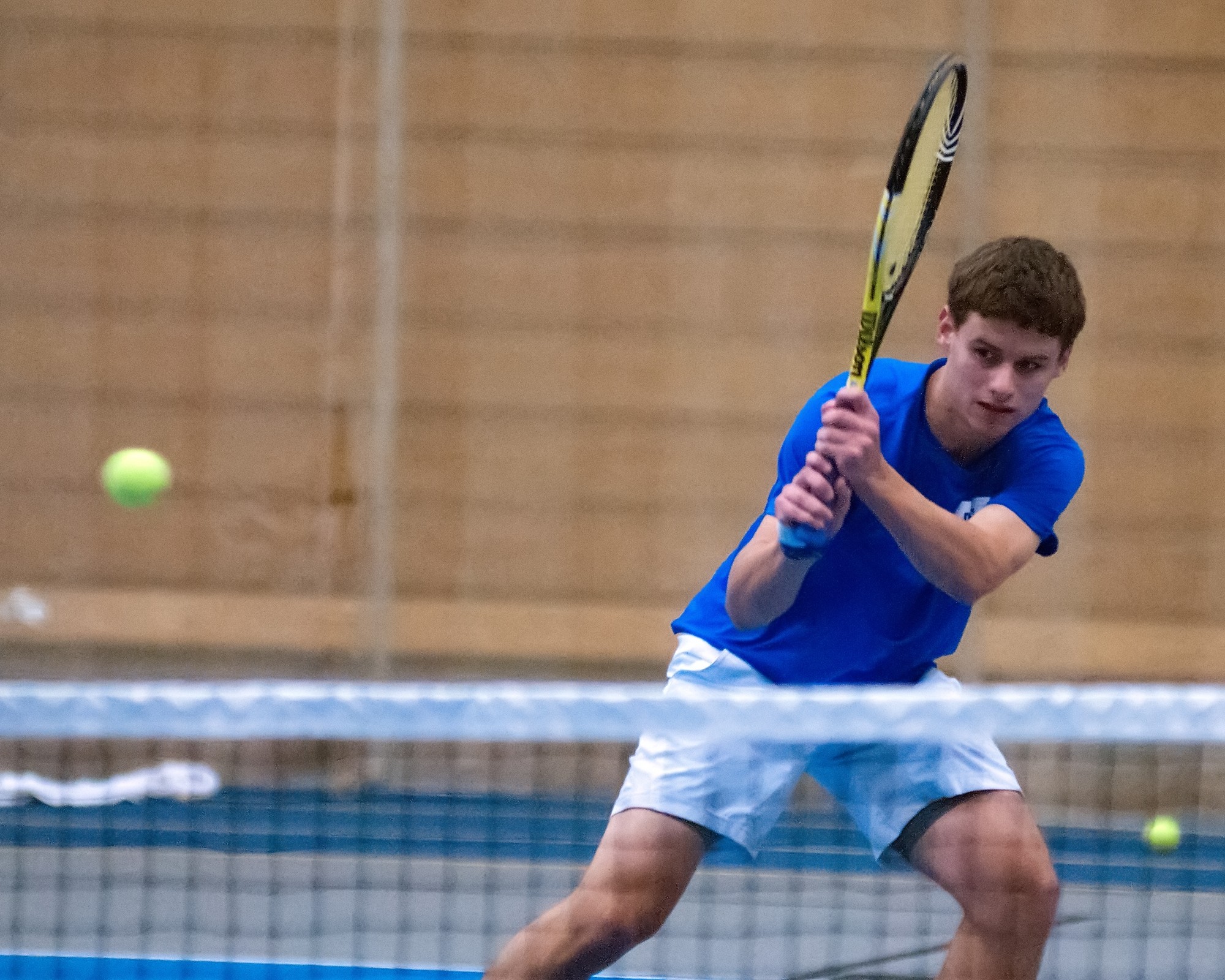 The Hamilton College men's tennis team has been selected the winner of the National Team Sportsmanship Award for the month of April by the Intercollegiate Tennis Association (ITA).

The honor is awarded to a team that exemplified outstanding sportsmanship, character and ethical conduct in the true spirit of competition and collegiate tennis. The award is selected by the ITA Ethics and Infractions Committee and is given monthly to one men's team covering ITA member institutions at every level (NCAA Divisions I, II and III, NAIA and junior/community colleges).

"I've always considered the sportsmanship award to be the highest honor a program can achieve," third-year head coach Rob Barr said. "Sportsmanship is an integral part of the culture and philosophy of our team and of Hamilton athletics as a whole. This award is a real testament to the strength of character of the young men on the team and their pure enjoyment of good competition."

The team earned the honor thanks to the sportsmanship displayed during a recent match against St. Lawrence University. The visiting Saints won the match 5-4 after the Continentals had rallied from a 4-2 deficit and tied the score. In the deciding match, Hamilton's Matt Billet '15 was in position to clinch the victory but, despite holding match points, could not close out the match. Despite the tough loss, Billet and the entire team showed great sportsmanship throughout the match and all congratulated St. Lawrence.

"Each year you win and lose matches that come down to the final match," Barr said. "These are the special ones -- the matches that are most exciting, the ones you will remember. The match against St. Lawrence was one of these. Five of the six singles matches went three sets. With the match tied at 4-4, it was fitting that the final match came down to a third-set tiebreaker. Courageous shot-making and a very high level of play was displayed by both men throughout. The team match began around 4:45 p.m. and the last ball was struck at 12:30 a.m. It was exciting and great fun. Win or lose, these are the matches we love to play."