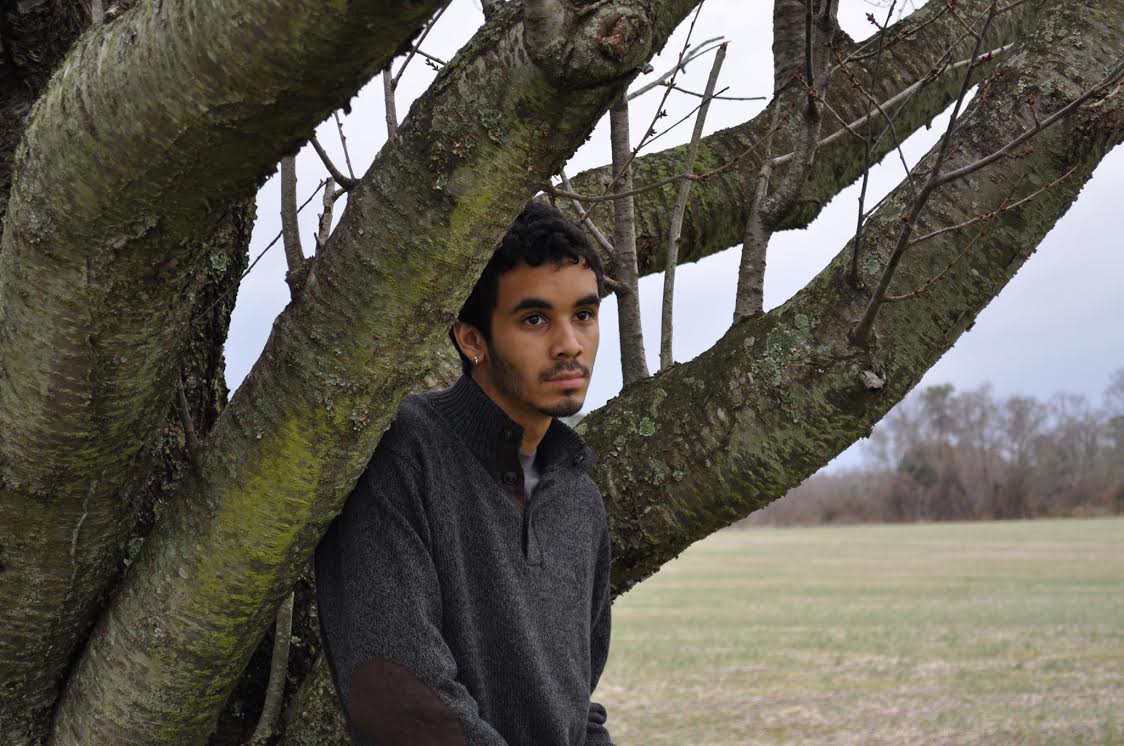 Jake Meserve Blount '17 is spending his summer pursuing a fieldwork project under the advisement of Professor of Music Lydia Hamessley titled "Fiddles in the North Country: Uncovering the Ithaca Sound." Blount's research is funded through an Emerson Foundation Grant.
"I'm exploring the nature, origins and performers of a style of Appalachian old-time music that appeared in Ithaca, New York in the 1970s," explained Blount. "I'm traveling to the numerous old-time music festivals that dot the East Coast, interviewing and recording Ithaca musicians, and occasionally playing alongside them."
Blount, who has designed his own interdisciplinary major in ethnomusicology, says that his interest in old-time music is entrenched in the form's diverse stylistic roots. He became interested in old-time music after arriving at Hamilton.
"It's essentially Scotch-Irish music liberally dosed with African and Native American elements," Blount explained. "As a multiracial scholar and artist, I find that syncretic aspect particularly fascinating. Performers of the Ithaca Sound cite newer musics such as reggae and soul as developmental influences on the music. I think there's a lot one can appreciate about the synthesis of allegedly incompatible music from allegedly incompatible peoples," Blount remarked.
Though possessing, as he does, some knowledge of old-time music's stylistic foundations, Blount claims that he does not necessarily know what he hopes to find from this course of research.
"I'm wary of entering this research project with a specific agenda, or an idea I'd like to prove," he said. "I'm trying to identify the origins of a modern musical style; given Ithaca's penchant for musical fusion and the relatively commonplace nature of some stylistic aspects, I think I could risk taking this research in the entirely wrong direction if I went in with a hypothesis to prove."
Blount said "I want to let the performers and originators of this tradition answer the questions themselves, and get my answers there." He said his goal is to demonstrate to the world of old-time music and outside onlookers that this is still a dynamic, growing tradition, which cannot and should not be confined to the contents of historical archives.
Old-time music to Blount, however, is not only still relevant today, but is also a symbol of a continually changing and advancing musical landscape.
Blount feels that modern-day America has a lot of confusion about its musical heritage. "We've lost sight of our history, largely thanks to 'faux' acts like Mumford and Sons and The Lumineers, but also because we think folk music must necessarily be old and static," Blount contends. "That's not the case; I'd argue that hip-hop and punk are both American folk genres. I think the Ithaca Sound can be a good example of the way folk traditions continue to grow, change and shift—as well as transgress racial and ethnic boundaries."
Blount attributes this course of research to leaps in his own personal development as well.

"The Ithaca Sound has influenced my musical development in a big way… it is in some capacity an exploration of my own musical roots. It'll be interesting to see which artists and genres have been influencing me without my knowledge," he said.
"I think I've become a far stronger musician for having contact with these talented individuals. Learning, teaching and playing at these camps and festivals has been a supremely valuable experience for me, and I'm not even halfway done," he concluded.