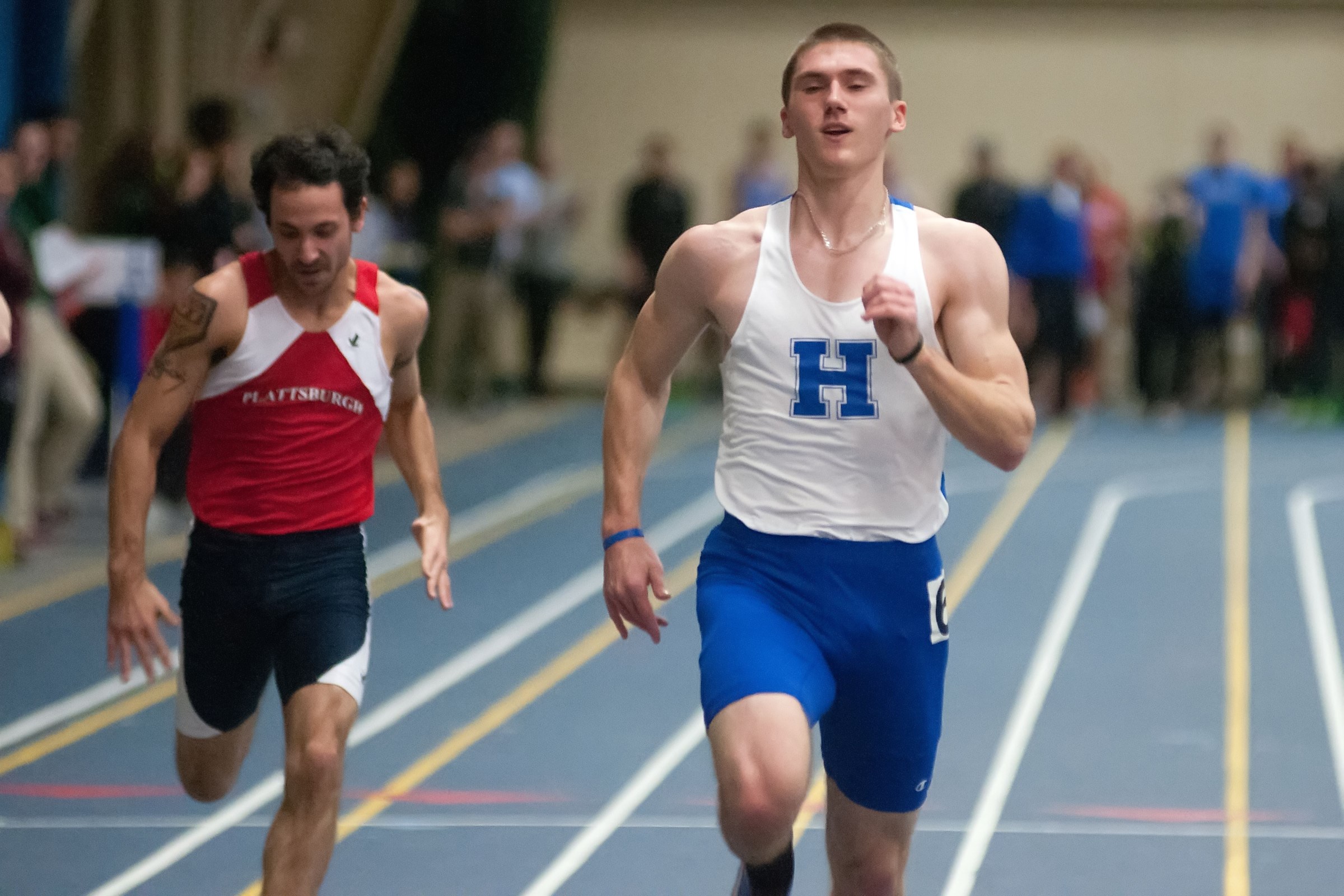 A small contingent of athletes from the Hamilton College men's and women's indoor track & field teams competed at the 2014 Brockport Early Season Invitational on Saturday.

Men's results | Women's results

Joe Jensen '15 highlighted the Continentals' performance, setting school records in a pair of first-place performances. Jensen won the 60-meter dash in a school-record 7.11 seconds, lowering his own year-old school record by 0.02 seconds. His preliminary time was just 0.01 off his record.

Jensen followed up that performance with a school- and facility-record time of 34.78 seconds in the 300-meter dash. Jensen had set both records at last year's Early Season Invitational, winning in 36.24.

Dylan Berardelli '16 finished seventh in the 35-pound weight throw with a personal record of 13.60 meters (44 feet, 7.5 inches).

Rico Gonzalez '16 was 13th in the pole vault, clearing 3.50 meters (11 feet, 5.75 inches). Zachary Pilson '16 placed 20th in the 300 (39.88) and took 24th place in the long jump (5.11 meters/16 feet, 9.25 inches).

Hamilton finished ninth in the team standings.

On the women's side, Yuwen Michelson '17 placed fourth in the long jump with a mark of 4.96 meters (16 feet, 3.25 inches). Her showing put the Continentals 10th in the team standings.

The teams return to competition on Saturday, Jan. 17, at the Rochester Institute of Technology Invitational.