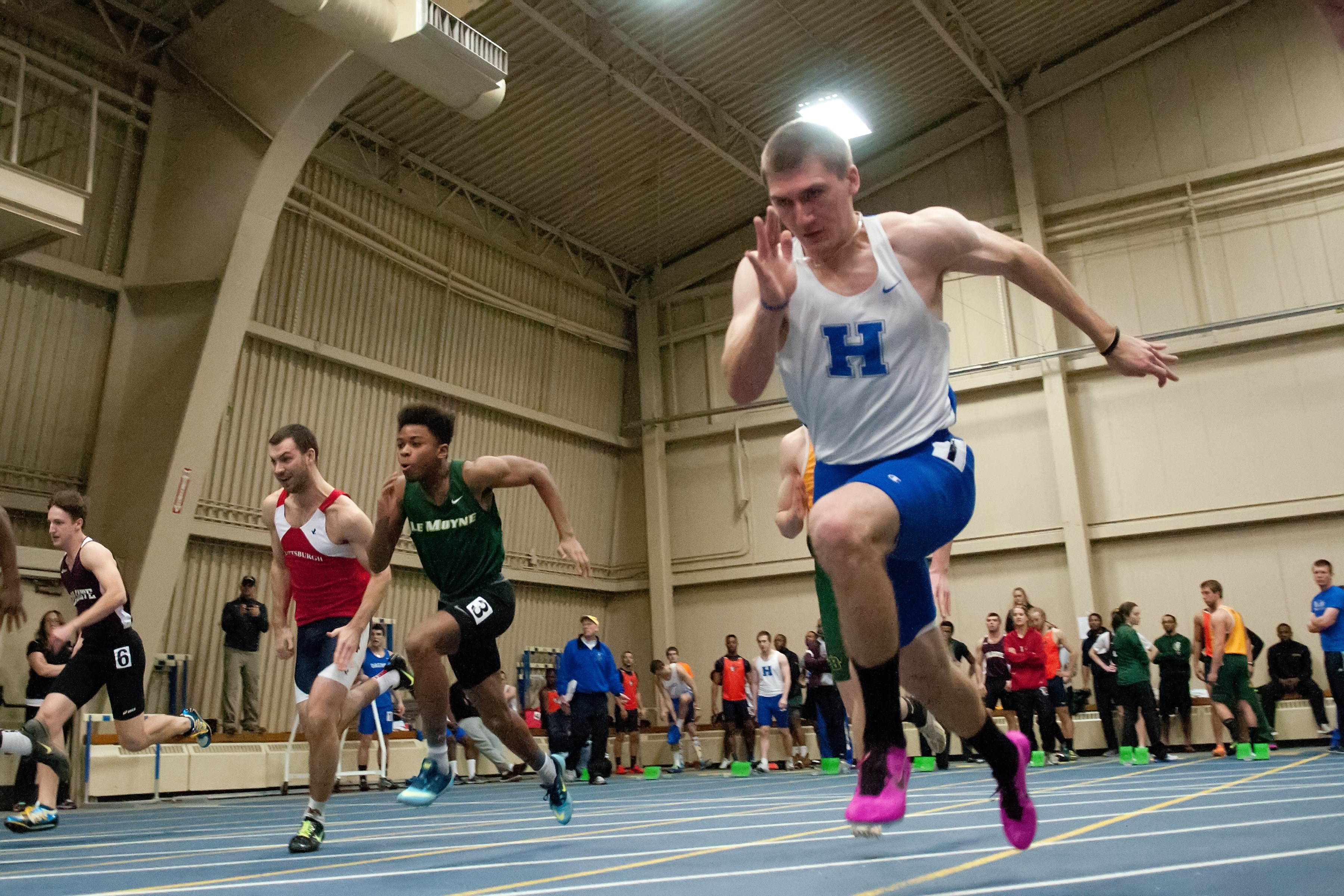 Joe Jensen '15 of the Hamilton College men's indoor track & field team earned All-America honors in two events on Saturday afternoon at the NCAA Division III Championships.
Complete results

Jensen placed fourth in the 400-meter dash and fifth in the 200-meter dash. He scored nine points and Hamilton finished in a tie for 21st place in the team standings at the two-day event, held at the JDL Fast Track in Winston-Salem, N.C.

Jensen, a three-time All-American, became just the second Continental to earn All-America honors more than once in men's track & field, joining eight-time national champion Peter Kosgei '11. The top eight finishers in each event earn All-America accolades.

Jensen posted his second consecutive All-America effort in the 400-meter dash (after finishing as the national runner-up last winter). His season-best time of 48.73 seconds was just seven-hundredths of a second off the winning performance. He entered the championships seeded 12th before turning in the fifth-fastest time of Friday's preliminaries (49.08).

Jensen finished the 200 in 22.00 seconds, which was 0.25 behind the champion. He won the first of Friday's four heats in 22.12 seconds. That time gave Jensen, who was the fifth seed in the event, the fifth-best performance of the preliminaries.