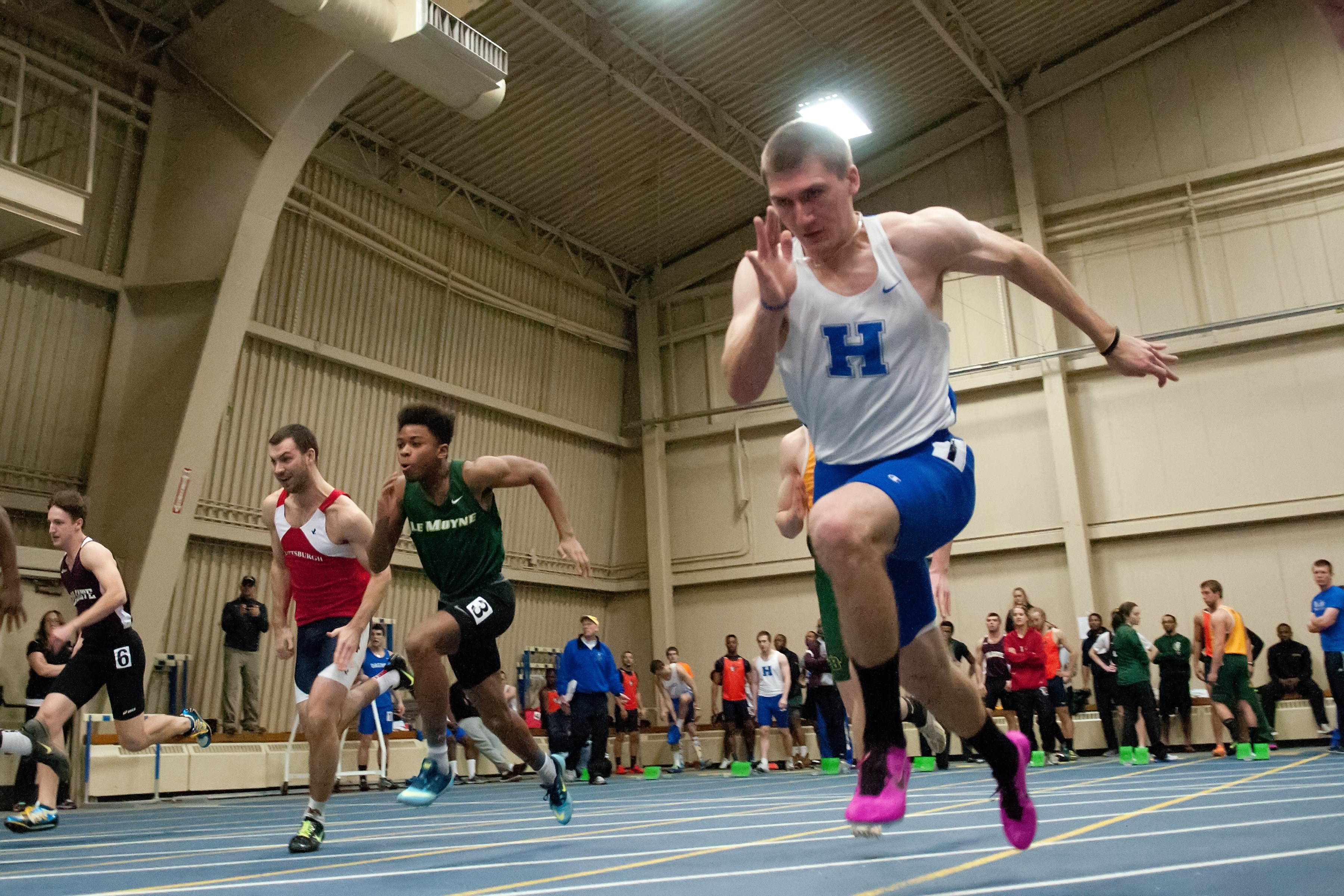 Hamilton College's Joe Jensen '15 (West Windsor, N.J./West Windsor-Plainsboro HS North) has qualified for the NCAA Division III Indoor Track & Field Championships in two events.
NCAA Championships website

Jensen will compete in the 200-meter dash and 400-meter dash at the meet, which will be held Friday and Saturday, March 13 and 14, at JDL Fast Track in Winston-Salem, N.C.

Jensen is seeded fifth in the 200 meters with a time of 22.05 seconds and 12th in the 400 in 49.13 seconds as both events have 15 entrants. He's the defending national runner-up in the 400 meters.

This season Jensen is unbeaten in seven races in the 200 meters and has won six of seven races in the 400 (his only loss was a second-place finish to the defending national champion). He won both events at the New York State Collegiate Track Conference Indoor Championships for the third year in a row and was the only athlete to win two track titles at last weekend's Eastern College Athletic Conference Division III Indoor Championships.