Jensen '15 regional men's track athlete of the year
---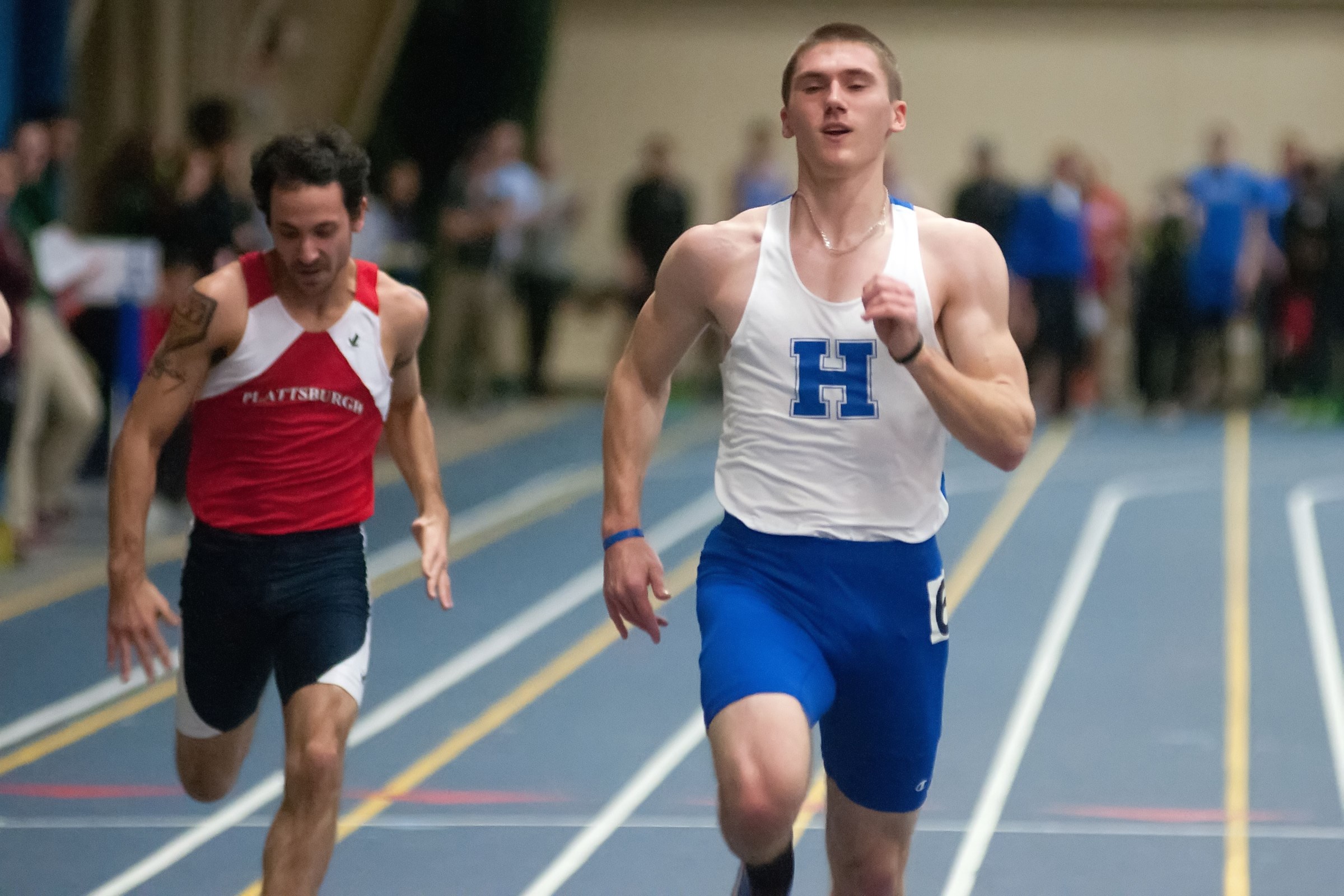 Hamilton College's Joe Jensen '15 (West Windsor, N.J./West Windsor-Plainsboro HS North) has been selected the 2014 Division III Atlantic Region Indoor Men's Track Athlete of the Year by the U.S. Track & Field and Cross Country Coaches Association (USTFCCCA).

2014 USTFCCCA Division III Regional Indoor Athletes of the Year

Jensen, who competes in the 200- and 400-meter dash at the 2014 NCAA Division III Indoor Track and Field Championships on Friday, March 14, is seeded seventh in the 400 and eighth in the 200. Regional award winners were determined by a vote of USTFCCCA member coaches.

Jensen finished first in the 400 at the 2014 Eastern College Athletic Conference Division III Indoor Championships with a school-record time of 48.68 seconds and was runner-up in the 200 in a team-record time of 22.04 seconds. He was named the men's outstanding track performer of the 2014 New York State Collegiate Track Conference Indoor Championships after he won both the 200 and 400 meters. He is undefeated in the 400 this season.