Jensen '15, Walsh '16 compete at NCAA track & field meet
---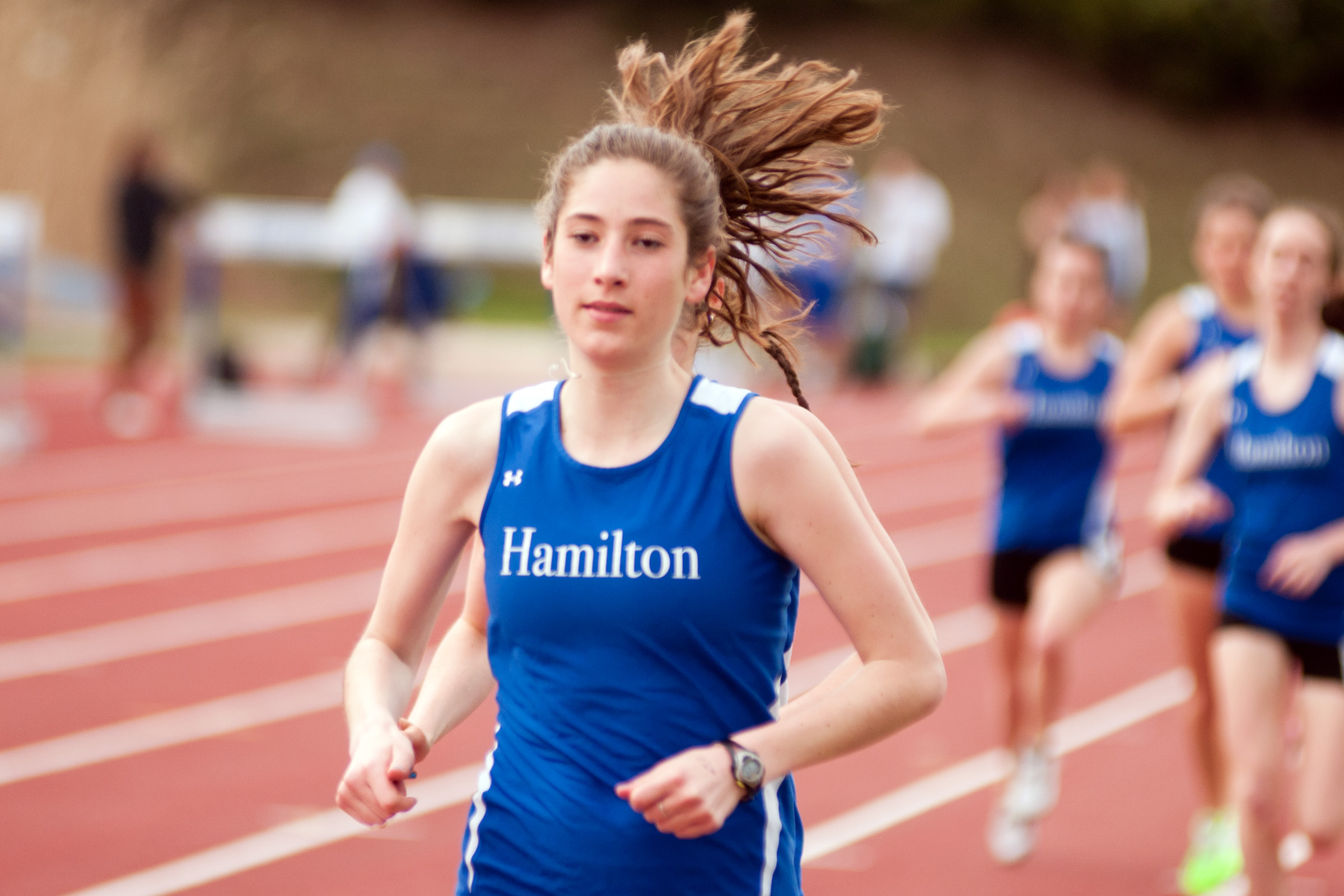 Hamilton College's Joe Jensen '15 and Adrian Walsh '16 competed at the 2014 NCAA Division III Indoor Track & Field Championships held at the University of Nebraska's Bob Devaney Sports Center on Friday.

Complete results

Jensen broke a pair of his own school records and advanced to Saturday's final in the men's 400-meter dash. Walsh placed ninth in the women's 5,000-meter run.

Jensen recorded times of 48.19 seconds and 21.89 in the 400- and 200-meter dashes, respectively. In the 400, Jensen posted the fourth-fastest time of Friday's preliminaries, winning his four-man heat. His performance lowered his week-old school record (48.68) by nearly half a second. He joins seven other sprinters in Saturday's final which is scheduled to start at 2:35 p.m. Central time.

Jensen's finish guarantees him All-America honors, which are awarded to the top eight finishers in each event. He will be the first Hamilton sprinter to earn All-America recognition since 1966. He came in seeded seventh among the 15 NCAA qualifiers.

In the 200, Jensen finished 11th overall and in a second-place tie in his heat. He came into the meet seeded eighth thanks to a program-best time of 22.04 seconds last week.

Walsh posted a time of 17:11.94. She was seeded 12th in the event with a time of 17:12.79. She finished one place shy of All-America honors, trailing the eighth-place runner by 4.06 seconds.