Jin Publishes in Journal of Chinese Teaching in the World
---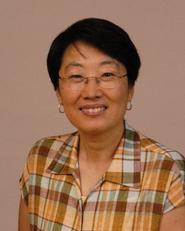 An article by Hong Gang Jin, the William R. Kenan Professor of East Asian Languages and Literature, has been published in Journal of Chinese Teaching in the World (SJHYJX), 2011, Vol. 25:1, pp.78-98. The article is titled "Ten Methodological Principles of Modern Language Teaching."

According to the abstract: "As is known, any pedagogical principles should be established on the basis of three sets of standards. First of all, pedagogical principles should be supported by sufficient empirical evidence in the field; second, any pedagogical principles must demonstrate the necessity of establishing such principles in teaching and learning; and third, these principles are proven to be facilitative and efficient in learning and teaching.
Based on these three standards, this article will discusses 10 methodological principles prevalent in the second language teaching field. The 10 principles include: Task as a basic unit of analysis; learning by doing; rich input; elaborated input; chunk learning; focus on form; pushed output; negative feedback; respect learner syllabuses; and cooperative and indivualized learning."