Jones Participates at International Economics Conference
---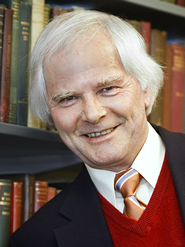 Derek Jones, the Irma M. and Robert D. Morris Professor of Economics, chaired a session on "The Dynamics of Variable Pay" at the 2012 International Association for the Economics of Participation (IAFEP) Conference and Beyster Symposium July 13-14 at Rutgers University. Jones also was the discussant for "Reciprocity and Workers' Tastes for Representation," a paper presented by Uwe Jirjahn of the University of Trier.
In addition, two papers co-authored by Jones were presented at the conference. "Performance Pay and Worker Separation: A Discrete-Time Duration Model Approach," written with Panu Kalmi of the University of Vaasa, Takao Kato of Colgate University and Mikko Mäkinen of Aalto University, focused on the relationship between specific types of performance-related pay and worker separation.
In "The Evolution of Membership in Co-operative Banks: Common Bond vs. Private Gain?" Jones and co-authors Iiro Jussila from Lappeenranta University of Technology and Panu Kalmi presented the results of their study of the determinants of membership in consumer co-operatives.
A past president of the IAFEP, Jones is currently a faculty fellow and mentor at the Rutgers University School of Management and Labor Relations.