Jones Publishes Article in JEOD
---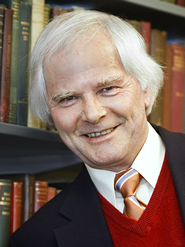 An article co-authored by Derek Jones, the Irma M. and Robert D. Morris Professor of Economics, was published in the inaugural issue of the Journal of Entrepreneurial and Organizational Diversity (JEOD). "Economies of Scale Versus Participation: a Co-operative Dilemma?" was written with Panu Kalmi of the University of Vaasa.
In the article, the authors examined "the proposition that, in co-operatives, the need for democracy must clash with efficiency demands." According to the article's abstract, Jones and Kalmi focused on such issues as "democratic decision-making within individual co-ops" and "coordination problems among and between groups of co-ops in a network."
Drawing mainly from "evidence for the cases of Mondragon and co-operative banks in Finland," the authors concluded that "the evidence for an alleged inexorable trade-off between democracy and efficiency is not compelling" a noted a "need for additional theoretical and empirical work."
According to its website, JEOD "focuses on the subject of entrepreneurial diversity, encompassing therefore all enterprise types and models." The journal aims "to publish high quality, path-breaking papers, subject to double-blind peer review" and "is published online in a free, open access format." Jones is a member of the JEOD editorial board.