Jones Publishes Two Articles on Productivity and Cooperative Economics
---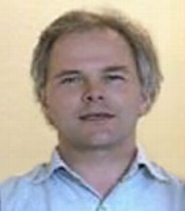 Derek Jones, the Irma M. and Robert D. Morris Professor of Economics, has co-authored an article titled
"The productivity effects of stock option schemes: evidence from Finnish panel data"
which was published in the online edition of the
Journal of Productivity Analysis
on Aug. 26. Jones, with his co-authors Panu Kalmi and Mikko Makinen, investigated the productivity effects of employee stock option schemes. Their findings were consistent with hypotheses that predict negligible effects of option plans for enterprise performance, such as those based on free riding, psychological expectancy theory, accounting myopia, or rent-seeking. They also considered reasons why their empirical findings on the impact of broad-based options differed from those found in earlier studies.
Jones also co-authored an article with Panu Kalmi in this year's edition of
The Annals of Public and Cooperative Economics
titled "Trust, Inequality and the Size of the Co-operative Sector: Cross-country Evidence." In this study the authors provided the first empirical evidence on the determinants of differences in the size of the cooperative sector around the world.