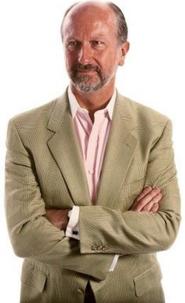 Award-winning author and journalist Christopher Dickey will deliver the Commencement address at Hamilton College on Sunday, May 25, at 10:30 a.m., in the Margaret Bundy Scott Field House. Those who are unable to attend the Baccalaureate or Commencement ceremonies can watch a live webcast of the ceremony from any computer with Internet access.
Dickey will be awarded an honorary degree, along with Deborah Bial, founder and president of the Posse Foundation, and Thomas Schwarz, a 1966 Hamilton graduate and president of Purchase College.
Singer and songwriter Rosanne Cash will offer the Baccalaureate sermon on Saturday, May 24, at 3 p.m., in the Scott Field House. Cash will receive an honorary degree from Hamilton in December.
A total of 506 students are expected to receive bachelor's degrees at Hamilton's Commencement.
More information about the weekend can be found on the Commencement website.

Christopher Dickey
Dickey is the foreign editor for The Daily Beast. Previously he worked for Newsweek Magazine as Paris bureau chief and Middle East editor, and before that for The Washington Post as Cairo bureau chief and Central America bureau chief.
Dickey's books include With the Contras: A Reporter in the Wilds of Nicaragua; Expats: Travels from Tripoli to Tehran; Innocent Blood: A Novel; and Summer of Deliverance: A Memoir of Father and Son. The Sleeper, a sequel to Innocent Blood, was published by Simon & Schuster in 2004. Securing the City: Inside America's Best Counterterror Force -- the NYPD, was published in 2009 and chosen by The New York Times as one of the notable books of the year. His history of intrigues on the eve of the American Civil War, The Charleston Consul, will be published by Crown in 2015.
Dickey has also written for Foreign Affairs, Vanity Fair, The New Yorker, Wired, Rolling Stone, The New York Review of Books, The New York Times Book Review and The New Republic, among other publications. He is a frequent commentator on BBC World, France 24, Al Jazeera English, CNN, MSNBC and National Public Radio, as well as other television and radio networks.
He is a member of the Overseas Press Club of America, the Anglo-American Press Association of Paris and the Council on Foreign Relations, where he was formerly an Edward R. Murrow Press Fellow.

Deborah Bial
Deborah Bial is founder and president of the Posse Foundation, which aims to increa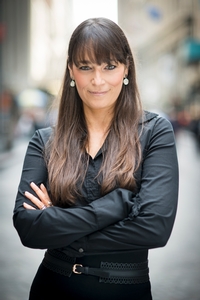 se student diversity at selective U.S. colleges. More than 5,500 Posse scholars have been awarded $670 million in four-year, full-tuition merit scholarships from the organization's 51 partner institutions, including Hamilton College.
The Posse Foundation identifies and recruits urban public high school students who might otherwise be passed over by the traditional college-admissions process and sends them in teams -- or posses -- to top colleges and universities. The nonprofit foundation was formed in 1989 after Bial, a former youth leadership program worker in New York City, heard a young student say, "I never would have dropped out of college if I had my posse with me."
In 2007, Bial was awarded a $500,000 John D. and Catherine T. MacArthur Foundation fellowship. The "genius awards" are given to individuals who demonstrate "extraordinary originality and dedication" in their fields. The foundation cited Bial for "addressing the challenges of college access for underrepresented populations by identifying and fostering latent talent and reframing college admissions into a more inclusive process."
Hamilton began its partnership with Posse in 2001 when the college enrolled its first posse of students from the Boston area. The college expanded its partnership with the Posse Foundation in 2010 when it enrolled 10 students from Miami in the class of 2014.
Bial is also a founding partner of the consulting company Firefly Education LLC.


Thomas J. Schwarz '66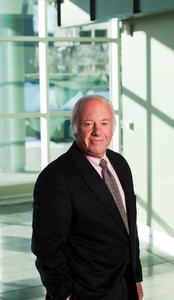 Thomas J. Schwarz, a 1966 graduate of Hamilton College, is the fifth president of Purchase College, State University of New York.
Since joining Purchase in 2002, Schwarz has worked with the college community on several priorities. Both retention and graduation rates have improved. During his tenure, the endowment has increased, the campus has added new residences and a new Student Services building, and foreign programs have expanded.
Prior to joining Purchase, Schwarz was a partner at the law firm of Skadden, Arps, Slate, Meagher & Flom, where he was national practice leader of the Litigation Department. He was also the founding partner of the firm's Committee on Diversity.
Schwarz earned a bachelor's degree in economics at Hamilton College and a law degree, cum laude, from Fordham Law School, where he was an editor of The Fordham Law Review. Among his other accomplishments he served as mayor of the Village of Ocean Beach in Suffolk County, was special counsel to the New York State Commission on Government Integrity and served on the Commission to Promote Public Confidence in Judicial Elections. The Legal Aid Society presented Schwarz with its Pro Bono Award in 1998. He is a recipient of the Leonard Manning Award from the Fordham University Alumni Association Law Review, which recognizes a distinguished alumnus for significant career achievements.
Schwarz joined the Hamilton College Board of Trustees in 1987. In 1999 he served as Hamilton's acting president, during which time he worked to improve administrative and operational functions and to secure increased private and grant funding.
Schwarz serves on the New York State Preservation League board. In 2011, he was appointed by the governor to serve on the MTA search advisory committee.

Rosanne Cash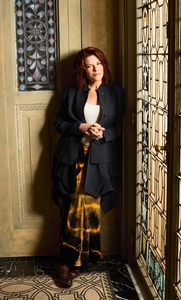 Rosanne Cash is one of America's pre-eminent singers and songwriters. Over the past 30 years she has recorded 12 albums and has had 11 #1 singles. In that time she has navigated her own path between country and rock, roots and pop, writing songs that are both highly personal and universally appealing.
Cash was born in Memphis, Tenn., the eldest child of Johnny Cash and Vivian Liberto. After her parents separated she was raised by her mother in Los Angeles. Her father went on to marry singer June Carter, who also had an influence on Rosanne's musical path.
After high school, Cash joined her father and stepmother's road show, and became a soloist. Before starting a full-time career in music, she studied drama at Vanderbilt University and at the Lee Strasberg Institute in Los Angeles.
Cash's album, The List was released in the fall of 2009. The songs on it were selected from a list of 100 great American songs that her father gave her when she was 18-years-old. Her most recent album, The River and the Thread, was released this year.
Also a writer, Cash published a collection of short stories called Bodies of Water, in 1995 and a children's book, Penelope Jane: A Fairy's Tale, in 2000. Her essays and fiction have appeared in various collections and publications, including The New York Times, Rolling Stone, Time Magazine, The Oxford American and New York Magazine.
In August Viking will publish Cash's memoir, Composed.