Kevin Smith '81 to Give Couper Phi Beta Kappa Library Lecture
---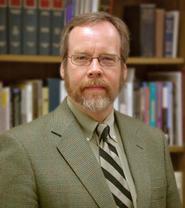 Kevin Smith '81, Duke University scholarly communications officer, will deliver the Couper Phi Beta Kappa Library Lecture on Thursday, Oct. 6, at 4:15 p.m., in the Bradford Auditorium, KJ. The lecture, titled "From Schopenhauer to Schwarzenegger: The Impact of Copyright on Art and Scholarship in the Digital Age," is free and open to the public.

Smith, whose job as scholarly communications officer is to teach and advise Duke students and faculty about copyright, intellectual property rights and scholarly publishing, will speak on the problems and possibilities for copyright in the digital age in three main areas—teaching, scholarship and the creative arts.
After graduating from Hamilton College in 1981, Smith received a master's of library science from Kent State University and a law degree from Capital University in 2005. Before beginning his work with Duke University, Smith taught constitutional law and served as director of the Pilgrim Library at Defiance College in Ohio.

This lecture is part of Hamilton's Couper Phi Beta Kappa Lecture series which was established in 2005 to honor Hamilton alumnus Richard "Dick" Couper '44. Couper died in January 2006. The annual lecture recognizes Couper's commitment and contributions to the college and the Phi Beta Kappa Society. Each year a distinguished speaker is invited to present topics related to the college's special library collections or to present an issue related to libraries in general.

Phi Beta Kappa is the oldest and most prestigious honor society in the country. Students are elected to membership in recognition of their exceptional academic achievement in fulfilling the goals and purposes of the college.