FebFest Warms the Hill
---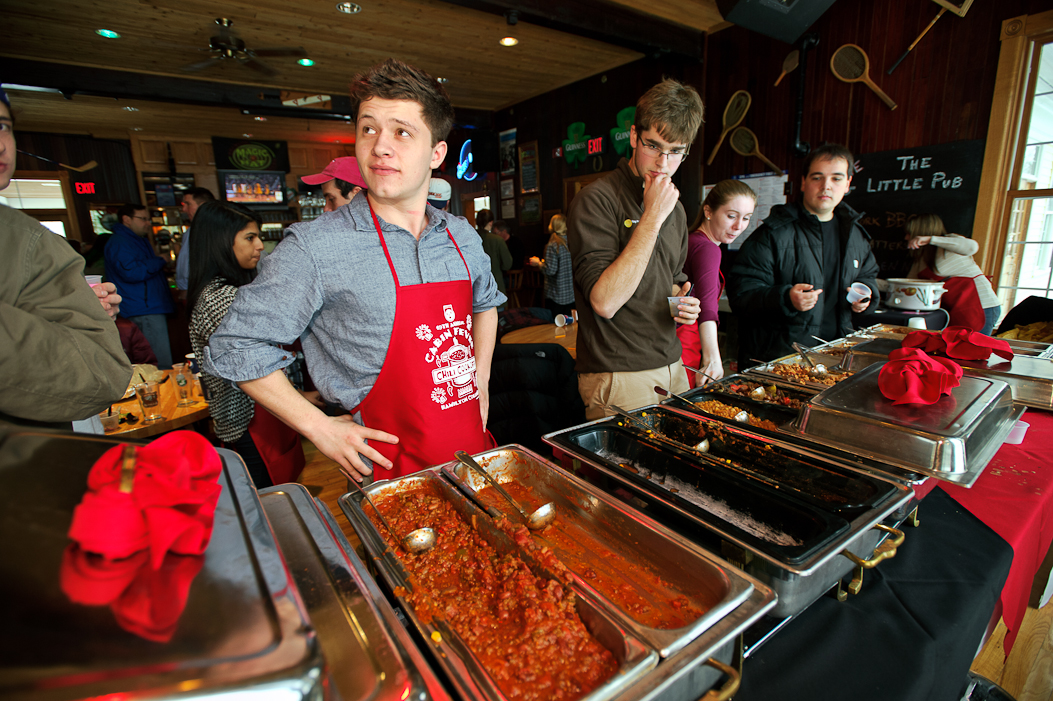 Hamilton's annual FebFest concluded on Feb. 18 with the always popular Chili Cookoff in the Little Pub. For the second consecutive year Nile Berry '14 Michael Kendall '14 and Carolina Geiger '14 won the cookoff, with their "We're not cold, we're chili" entry.

Although this year's FebFest was short on snow, there were plenty of other events to keep students busy all week. The Campus Activities Board held a carnival with inflatables, the Figure Skating Club demonstrated their talents on the ice, and the Sadove Programming Board hosted a Grammy Viewing Party.
Tara Huggins '14, Social Traditions Committee co-chair, reported that "FebFest was a huge success, bringing lots of fun to campus during a time which is normally dark and snowy."
Valentine's Day brought a chocolate tasting and Valentine decorating event, a performance of the Vagina Monologues, and Trivia Night that celebrated the history of St. Valentine.

A highlight of FebFest week was the Mr. Hamilton competition on Wednesday. Mr. DX, Steve Lucchetti '12, was crowned Mr. Hamilton 2012; first runner-up was John Whitney '12 (Mr. DU), and second runner up was Mr. Heat, Dyllon Young '15. Huggins noted that the event raised more than $200 for the Shining Hope charity.

FebFest and CAB Acoustic Coffee House brought in Marketa Inglova and the traditional fireworks display rounded out the week. A Handcuff Sale sponsored by HAVOC raised about $300 for the nonprofit National Brain Tumor Society.