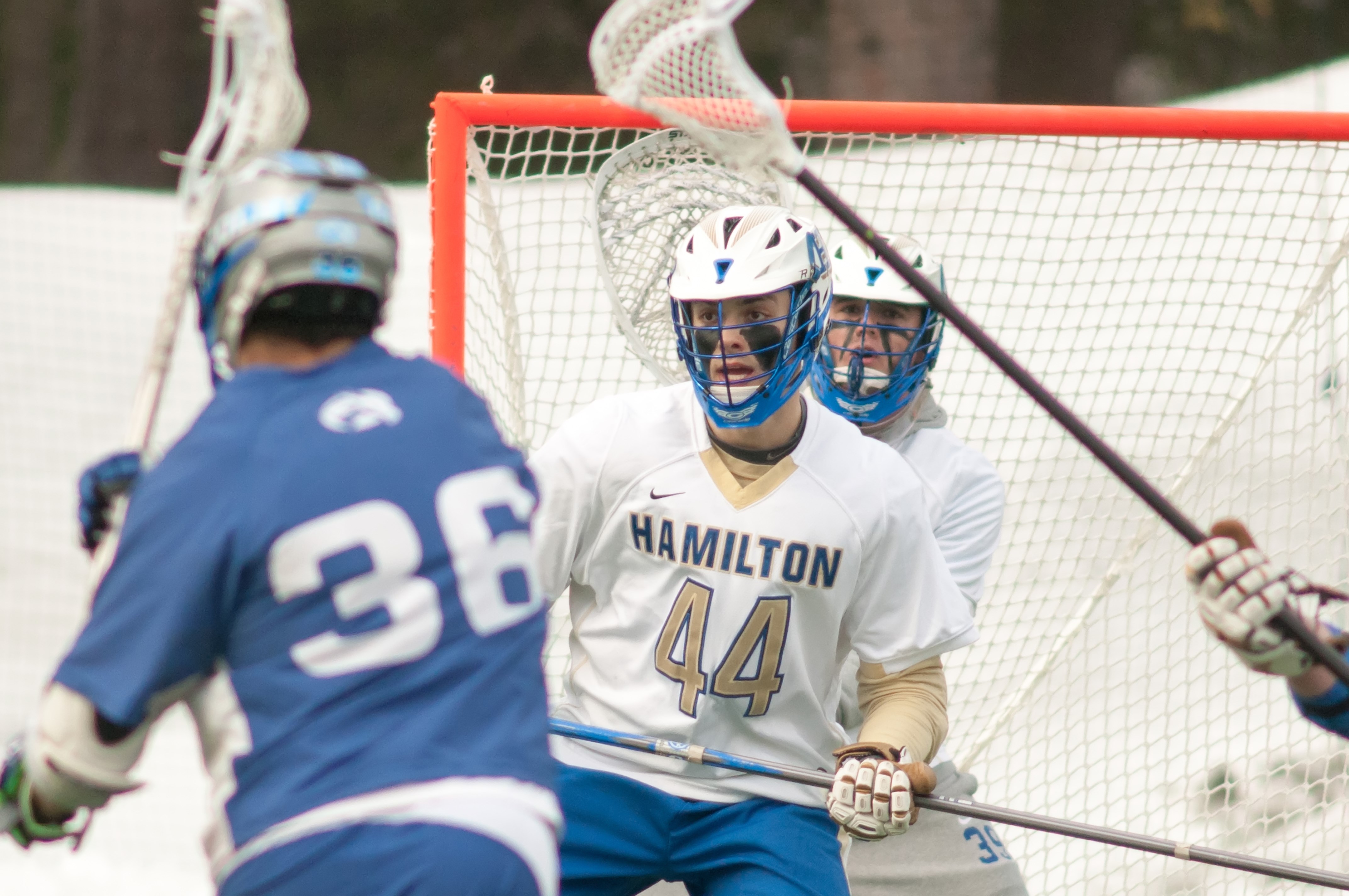 Hamilton College men's lacrosse defenseman Dylan Lahey '15 (Barnstable, Mass./Barnstable HS) has been honored by the U.S. Intercollegiate Lacrosse Association (USILA) for both athletic accomplishment and for conduct off the field.

2015 USILA Scholar All-America Team | 2015 USILA Division III All-America Team

Lahey was an honorable mention selection on the 2015 USILA Division III All-America Team. He is the seventh Hamilton men's lacrosse player to make the all-America team since 2002, and it's the ninth all-America honor for the program in the last 14 years.

Lahey also earned a spot on the 2015 USILA Scholar All-America Team. The program was established in 1989 to recognize student-athletes from USILA member institutions who have distinguished themselves academically, athletically and as citizens of their communities. The USILA Selection Committee chooses an overall team representing Divisions I, II and III.

Lahey made the NESCAC all-conference first team in April after he was on the second team in 2013 and 2014. He was one of 27 players honored on the all-conference team.

Lahey led the team with 16 caused turnovers and was second with 47 ground balls in 15 starts. He helped the Continentals to an 8-8 overall record and their third NESCAC Championship quarterfinal appearance in four years.

In 47 career games, Lahey caused 61 turnovers and scooped up 123 ground balls. He is Hamilton's first three-time NESCAC all-conference selection in men's lacrosse. The Continentals just finished their fourth year in the conference in the sport.