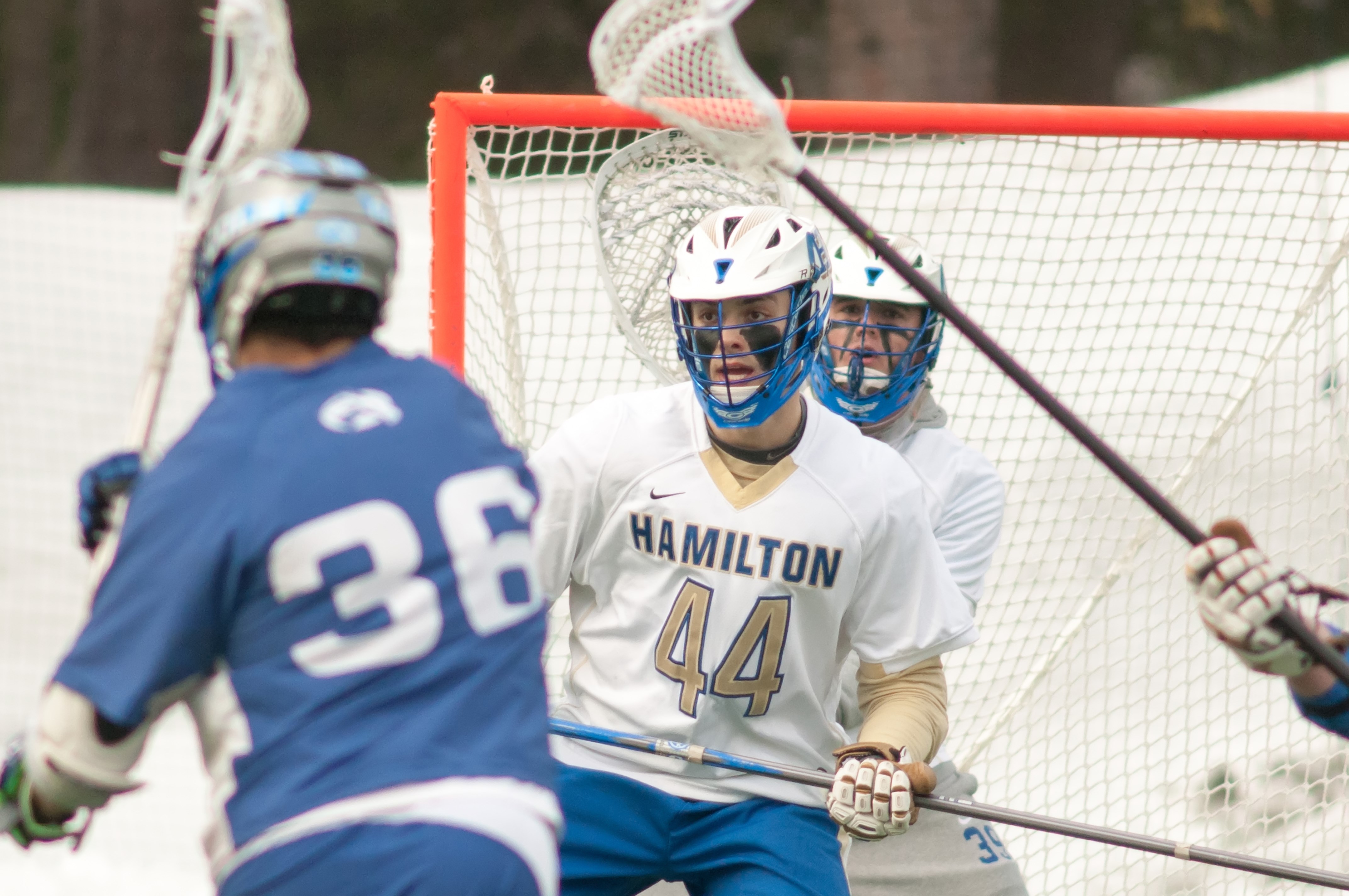 Hamilton College's Dylan Lahey '15 (Barnstable, Mass./Barnstable HS) has been selected for the 2015 NESCAC Men's Lacrosse All-Conference Team.

2015 NESCAC Men's Lacrosse All-Conference Team

Lahey was voted to the first team on defense for the first time after he was on the second team in 2013 and 2014. He is one of 27 players honored on the all-conference team.

Lahey is ranked 15th in the NESCAC with 16 caused turnovers and 19th with 47 ground balls in 15 starts. He leads the team in caused turnovers and is second in ground balls. Lahey helped the Continentals to an 8-8 overall record and their third NESCAC Championship quarterfinal appearance in four years.

In 47 career games, Lahey caused 61 turnovers and scooped up 123 ground balls. He is Hamilton's first three-time NESCAC all-conference selection in men's lacrosse. The Continentals just finished their fourth year in the conference in the sport.