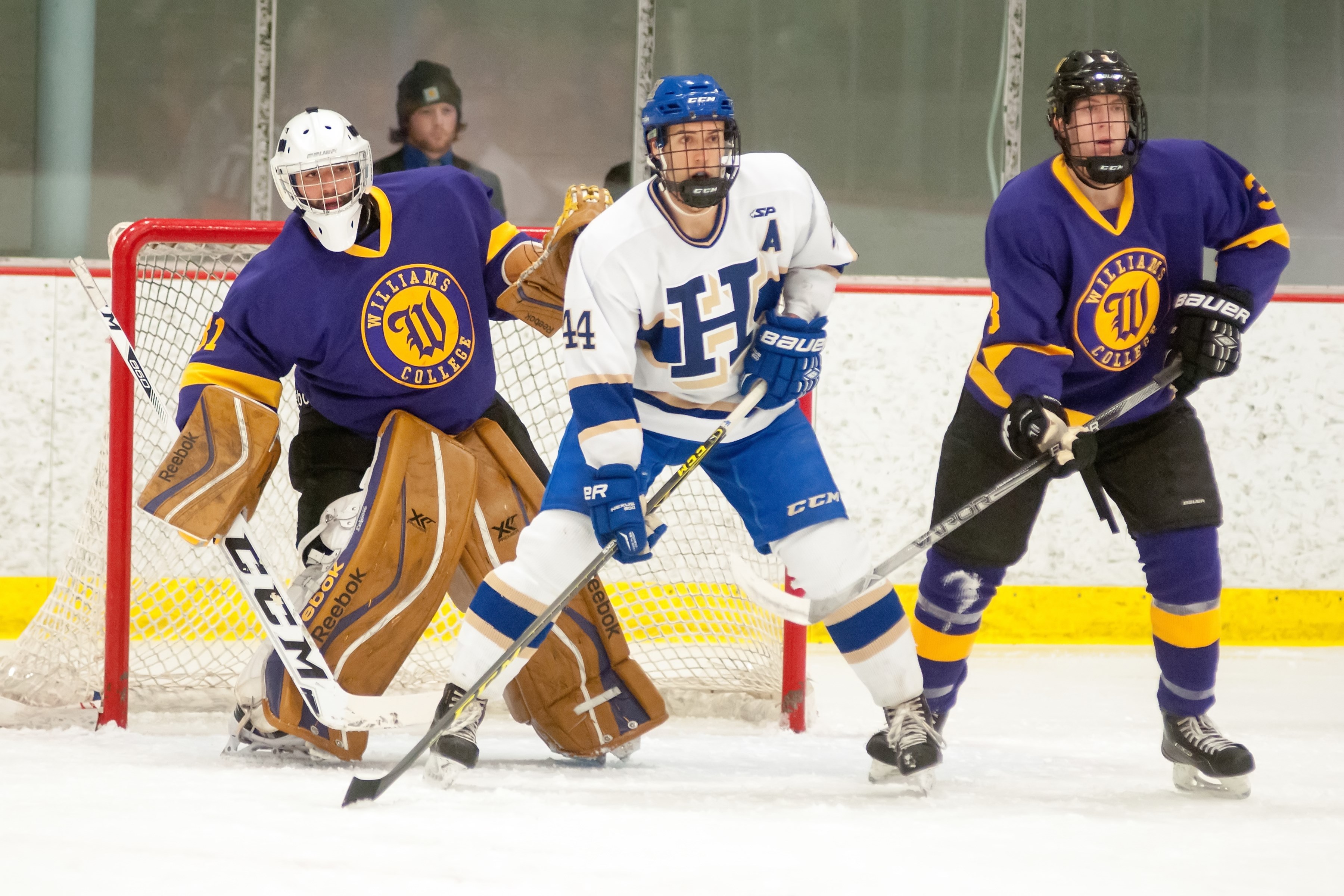 The Hamilton College men's hockey team stretched its unbeaten streak to nine games, rallying to tie NESCAC rival Tufts 1-1 Sunday in Malden, Mass.

Box score

The Continentals are 7-0-2 since Dec. 5; only four teams in Division III have longer current unbeaten streaks.

Tyler Lovejoy '16 scored a power-play goal with just under two minutes left in the third period and Evan Buitenhuis '18 stopped 34 shots as Hamilton improved to 9-3-2 overall (5-2-2 in the NESCAC).

Buitenhuis' performance improved his save percentage to .957 (second nationally) and his goals-against average to 1.42 (fourth).

Lovejoy's goal came on the Continentals' ninth and final power play. The Jumbos' penalty killers had kept Hamilton off the scoreboard over their first eight penalties.

Both goals Lovejoy has scored this season have come on the power play. His tying goal was assisted by Brandon Willett '18 and Neil Conway '18, the team leaders in assists (Conway has 10; Willett has seven). Willett's initial shot was stopped but Lovejoy was there for the rebound and he pushed the puck across the goal line.

Both teams had three shots in overtime. Mason Pulde finished with 53 saves for Tufts, including 25 in the third period.

Stewart Bell scored Tufts' goal, putting the Jumbos ahead 1-0 at 6:53 of the second period.

Hamilton, who is receiving votes in both national polls, returns to Russell Sage Rink Friday to face Amherst in a 7 p.m. NESCAC game.