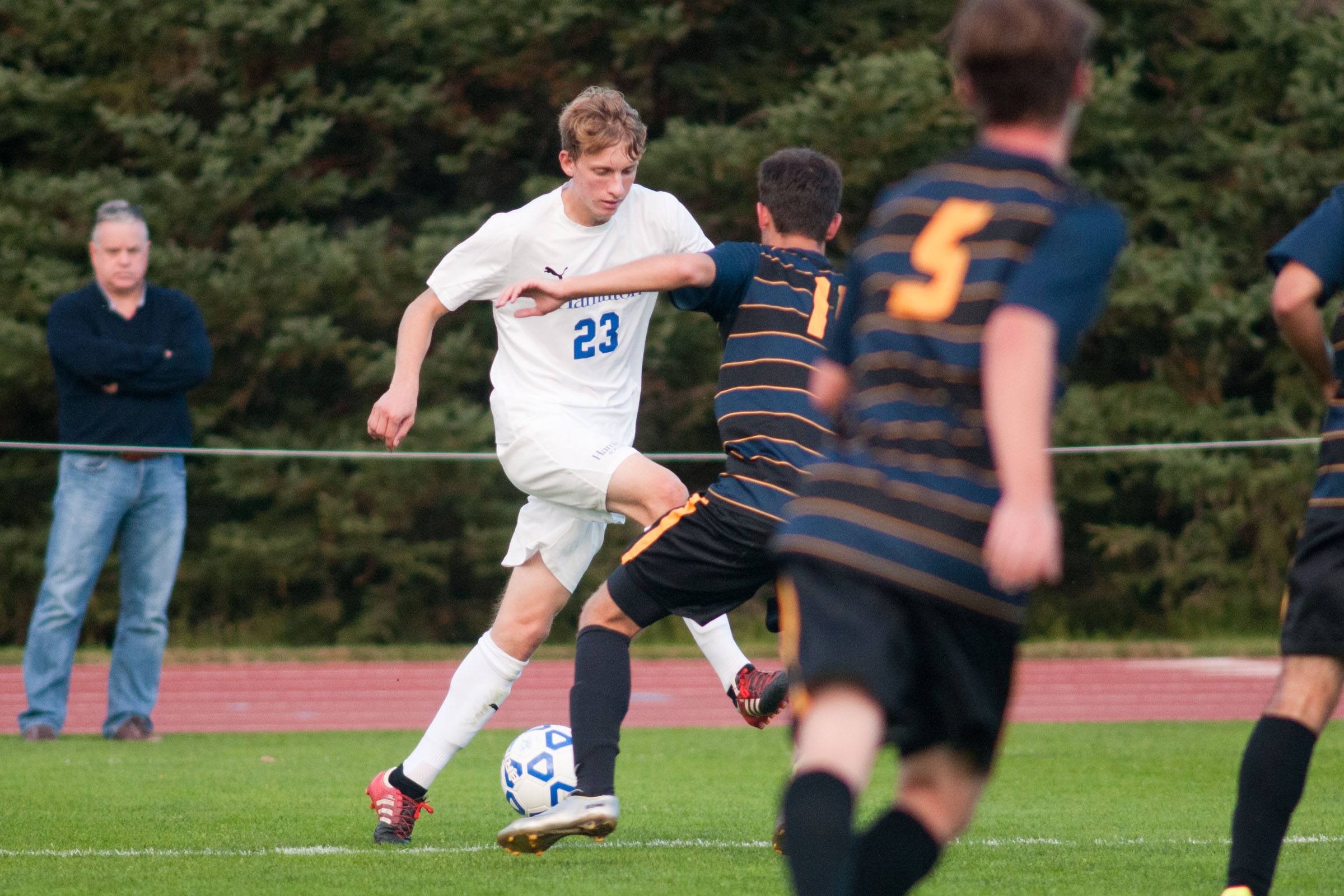 The Hamilton College men's soccer team stretched its winning streak to three games with a 1-0 win over visiting Utica College Wednesday afternoon at Love Field. The Continentals broke a scoreless tie in the 70th minute to claim the non-league victory.

Box score

Hamilton improved to 3-2-0, posting a third consecutive one-goal victory. The Continentals have allowed just one goal in their last 283:03.

Bayard Geeslin '16 scored his fourth career goal to break the scoreless tie. Erich Marcks '16 sent a free kick into the box from the right side where Geeslin controlled the ball and sent a low shot into the right corner of the net for his first goal of 2015.

Marcks also assisted on Hamilton's game-winning goal in last year's overtime win at Utica. The Continentals have won 30 of the last 31 meetings with the Pioneers.

Harris Pollack '17 made six saves, including a pair of stops after Hamilton had gone ahead. His biggest save came with just 62 seconds left when he stopped a header from point blank range by Bita Gazashvili, Utica's leading goal scorer, after an Owen Gillam corner kick.

The shutout was Pollack's second this season and the fifth of his career.

Nick Hallett turned away 11 shots for Utica (3-6-0 overall), who was outshot by a 23-12 count. He kept the game scoreless early in the second by tipping away a shot off the foot of Jack Temko '18. Temko's shot came on a rebound of a high rocket that Alec Talsania '17 had bounced off the cross bar.

Hamilton visits Connecticut College Saturday, playing a 2 p.m. NESCAC game against the Camels.