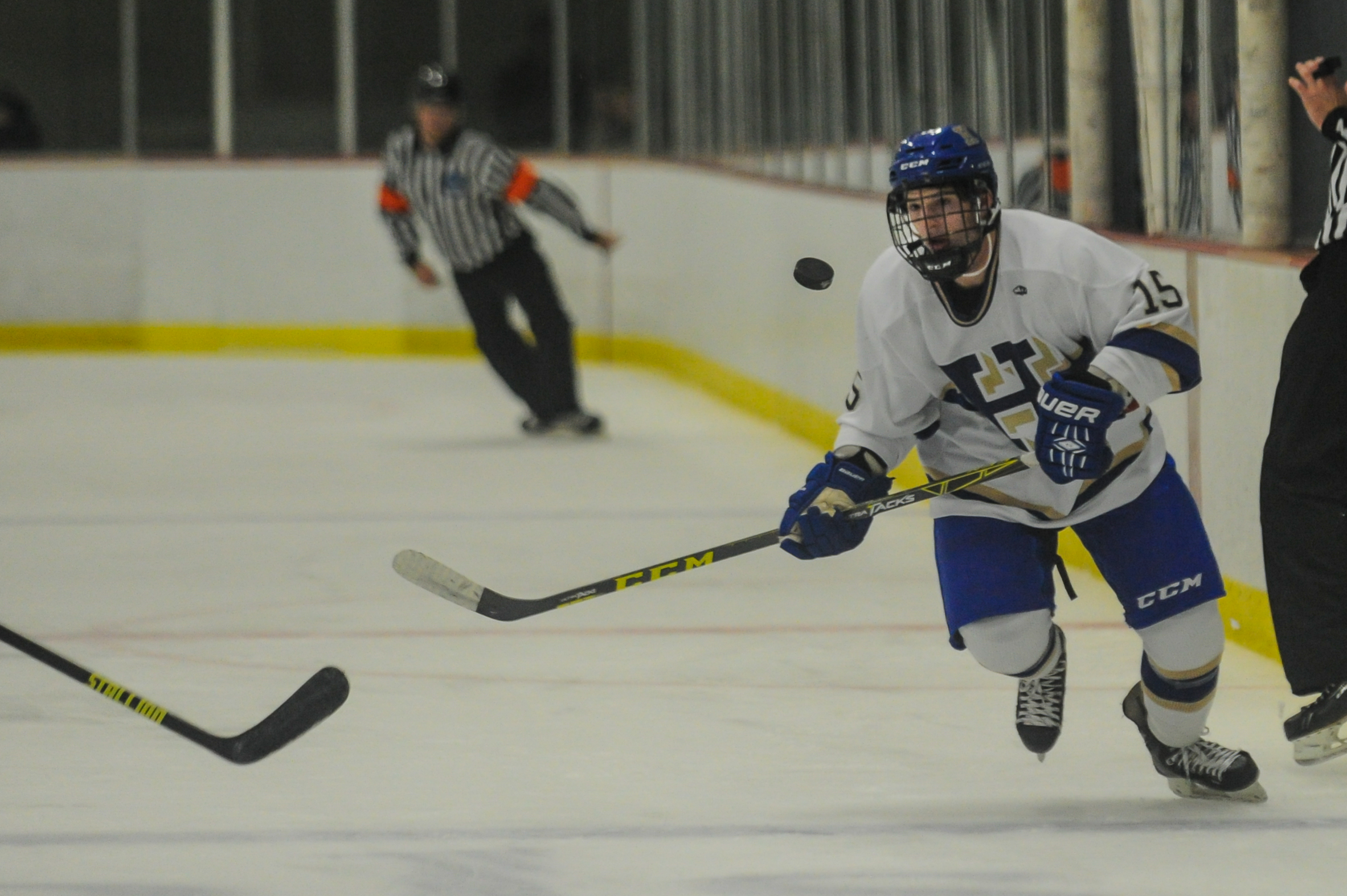 The Hamilton College men's hockey team rallied to tie the score twice but host SUNY Canton pushed across the game-winning goal with just 73 seconds left in the third period, handing the Continentals a 3-2 loss in non-league action Saturday at Canton's Roos House.

Box score

Jason Brochu '19 had a hand in both Continental scores, netting the tying goal late in the opening period and picking up an assist in the waning minutes of the second as Hamilton tied the game at 2-2.

The Kangaroos (2-7-1 overall) took the lead for good at the 18:47 mark then held off the Continentals (2-2-0) to snap an eight-game winless streak.

Joey Vocino scored the game winner, giving him a goal in both games of the teams' weekend series. Ben Beasley – who scored midway through the second to put the hosts up 2-1 – and George Curry assisted on Vocino's game-winning goal. Luis Puig earned the win by turning away 21 shots.

Truman Landowski '17 assisted on both Hamilton goals. Tyler Bruneteau '18 scored the second Continental goal, collecting his first of the year. Tim Nowacki '18 made 29 saves in his first action of the season.

The Continental penalty killing unit kept Hamilton in the game, thwarting all three of Canton's power plays. The Continentals have killed the last 10 opportunities their opponents have had. Overall, Hamilton's 93.8 percent efficiency (one power-play goal in 17 attempts) ranks eighth nationally.

The Continentals host a NESCAC series next weekend at Russell Sage Rink, starting with a 7 p.m. against Trinity on Saturday. The Bantams are the defending NCAA champions and have been ranked atop the national coaches poll every week this season.