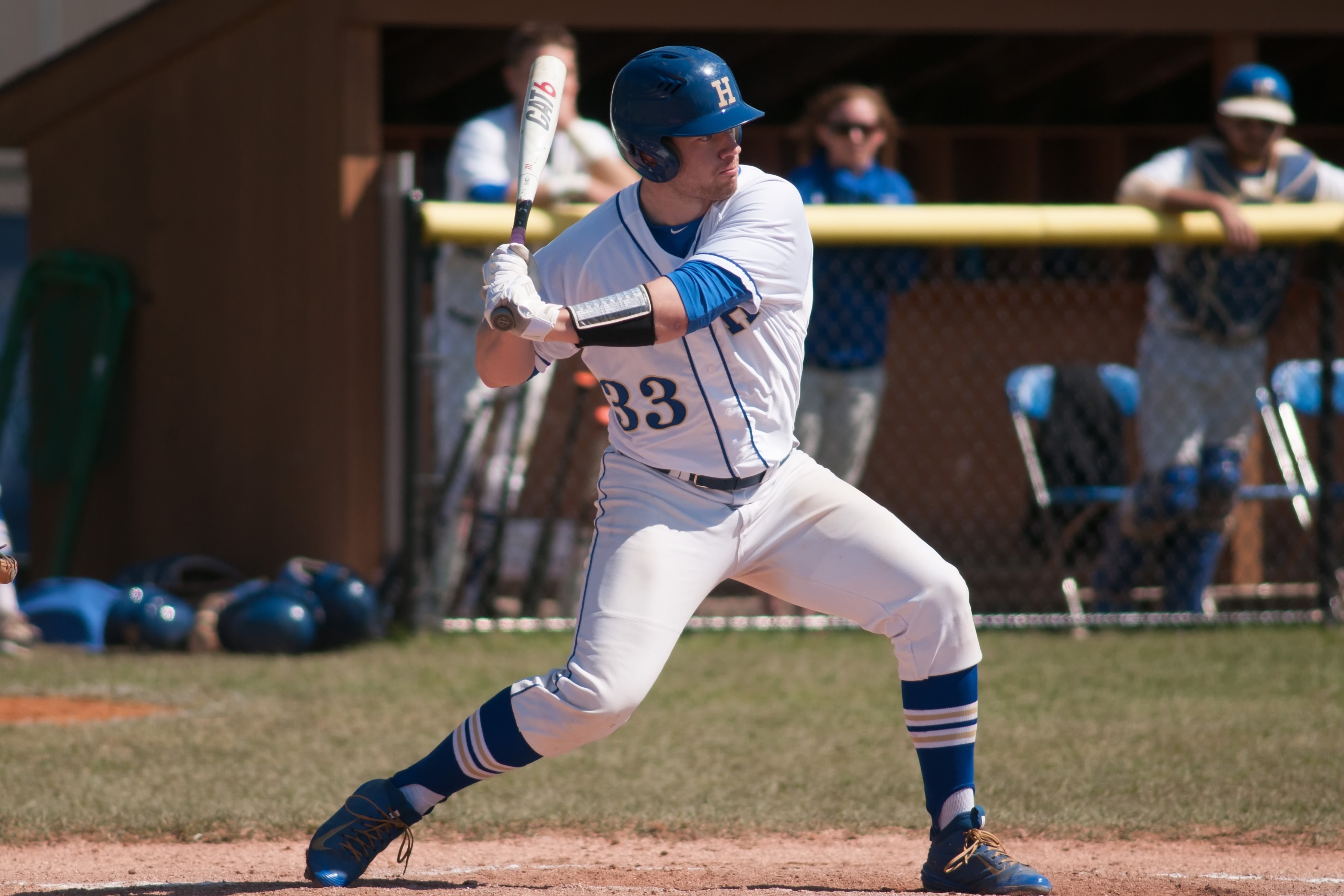 The Hamilton College baseball team opened its final NESCAC West Division series with a 3-2 loss at nationally ranked No. 21 Wesleyan University on Friday afternoon.

Box score
The Continentals (14-11, 4-6 NESCAC West) carried a 2-0 lead into the bottom of the eighth before the host Cardinals rallied to score three runs.

Hamilton put the tying run on base in the top of the ninth with a leadoff single but Wesleyan threw the runner out on a stolen base attempt for the first out. The Cardinals (22-8, 10-0) threw out three of Hamilton's four stolen base tries; the Continentals entered the game with 30 straight successful attempts and rank second nationally in steals per game.

The Continentals scored single runs in the third and the seventh innings. David Rose '16 led off the third by reaching on an error and stole second. Brett Mele '17 singled to right to bring in the game's first run.

Ryan Wolfsberg '17 led off the seventh with his third home run of the season to put the visitors up 2-0.

Nick Miceli '17 started Wesleyan's winning rally with a lead-off walk in the eighth. Andrew Yin '15 hit a one-out single down the right field line then stole second to put the tying runs in scoring position. One run scored on a single by Donnie Cimino '15 and Yin scored the tying run on a wild pitch. Cimino moved to third on the wild pitch and scored the winning run on a sacrifice fly by Guy Davidson '16.

Nick Cooney '15 earned the complete-game win to improve to 7-1. He struck out 13 Continentals while allowing just five hits and a walk over nine innings.

Alex Pachella '15 carried a two-hit shutout into the eighth before Wesleyan's rally. Pachella (2-3) struck out five and allowed only one runner past second in the first seven innings.

The teams conclude their weekend series with a noon doubleheader at Wesleyan's Dresser Diamond on Saturday, May 2.