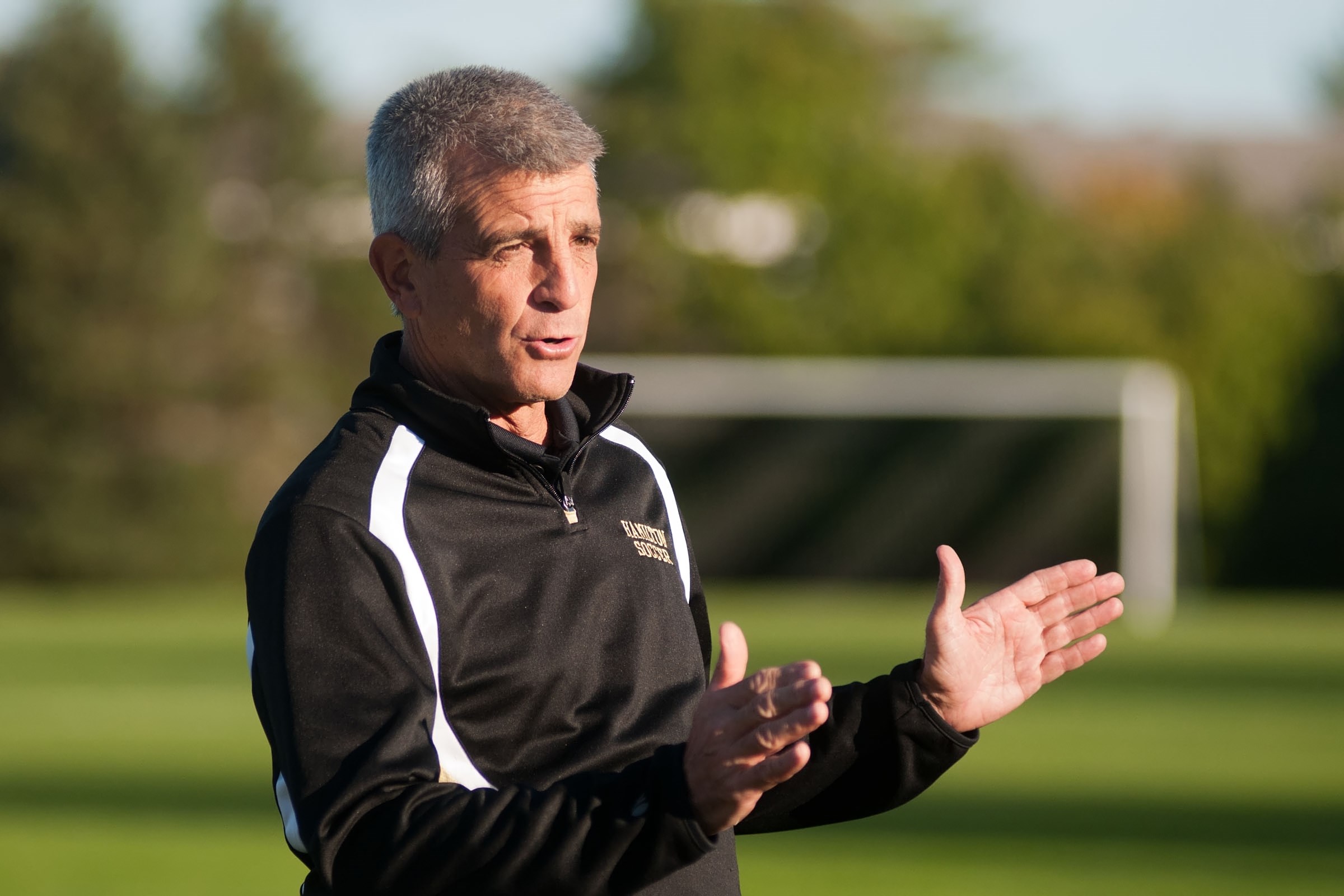 The Hamilton College men's soccer team played its final road game of the season, losing 2-0 at Tufts University in a NESCAC game in Medford, Mass., on Saturday afternoon. The Jumbos, who lead the NESCAC standings, raised their record to 10-1-3 and 7-0-2 in the conference. Hamilton is now 5-7-2 on the year with a 1-6-2 NESCAC record.

Box score

Tufts outshot the Continentals 13-4 and scored both their goals in the second half – one in the opening minutes and the other in the final seconds. After a scoreless first half (the third game in a row Hamilton has gone into intermission tied 0-0) Tufts scored on its first shot of the second period.

Connor Brown set up the hosts' first goal, sending a cross from the right side to Peter-Lee Kramer, who headed the ball toward the Hamilton net. The Continentals' attempt at a clear was intercepted by Sam Williams just outside the 18. Williams settled the ball and sent a one-timer past Hamilton's Harris Pollack '17 (three saves) for his third goal of the year.

Gus Santos took advantage of the Continentals pressing all their players forward in the last minute, receiving the ball off a Jumbo counter-attack and turning it into his sixth goal of the season.

Hamilton's best chance at the tying goal came in the 88th minute when Erich Marcks '16 served a pass into a scrum in front of the net that Griffin Abbott '15 headed toward the net. Scott Greenwood made the save to preserve Tufts' fourth shutout in a row and lowered his NESCAC-leading goals-against average to 0.43.

The Continentals finish their regular season on Wednesday, Oct. 29, hosting Williams College in a 3 p.m. NESCAC game. Tufts plays at Bowdoin on Wednesday.