Lehman Lectures at Scripps Institute in Florida
---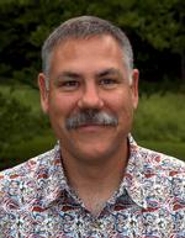 Professor of Biology Herm Lehman gave an invited lecture titled "Monooxygenases: from neurotransmitter synthesis to neurogenesis" to members of the Neuroscience, Metabolism and Aging, and HTS Lead Identification Departments at the Scripps Institute, Jupiter, Fla., on April 20.
Lehman described the work of several Hamilton research students, including Sarah Bertino '09, Nick Berry '09, Jon Chaponis '10, Andrew Brodsky '11, Julia Litzky '12, Sumi Nair '12, Ben Dropkin '11 and Tara Collins '11 on TbhR/MoxD1 – a widely distributed gene family that encodes proteins that are localized in the nervous systems of all multicellular organisms.
The function of TbhR/MoxD1 is enigmatic; nevertheless, evidence from the Lehman Lab suggests that these proteins participate the formation of the nervous system and may regulate post-mitotic processes, which could include process outgrowth or synapatogenesis.