Liberty League field hockey tournament preview
---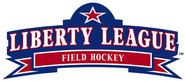 Hamilton College plays in the Liberty League field hockey championship tournament for the first time in the seven-year history of the event at St. Lawrence University in Canton, N.Y., on Nov. 7 and 8.
Hamilton tied for third in the final league standings and is the fourth seed in the four-team tournament. The Continentals' semifinal game opponent is top seed St. Lawrence. The teams square off on North Country Field at 11 a.m. on Friday. Union College and Skidmore College play in the other semifinal at 2 p.m.
The semifinal winners play for the league championship at 1 p.m. on Saturday. All three league tournament games are at St. Lawrence. Click here for access to the official league tournament page, which has links to live statistics and webcasts for all the games. The tournament winner earns the league's automatic bid to the NCAA Division III tournament.
Hamilton has never played in the NCAA tournament. The Continentals have an overall record of 8-6 this year. The team's last postseason appearance was in 1995, which was the last time they finished a season with a winning record, and won as many as eight games (8-7) in one year. Hamilton is 7-2 in its last nine games.
A capsule look at the four tournament teams can be found below.
No. 1 seed ST. LAWRENCE UNIVERSITY
Overall record: 11-5
League record (finish): 6-1 (Tied-1st place)
NCAA regional ranking: Second in North Atlantic Region
Head coach: Fran Grembowicz, 11th year at St. Lawrence, 120-67 (120-67 overall)
League tournament appearances: Five
League tournament titles: None
League tournament record: 2-5
2008 result vs. Hamilton: L, 3-1 (Oct. 4 at home)
Record at home: 5-1
Goals scored: 35
Goals allowed: 30
Leading goal scorers: Jennifer Stetson '10 (6), Brooke Maloney '11 (5), Michelle Verrochi '09 (5)
Assist leaders: Maloney (7), Joss-Elyse Smith '10 (3)
Starting goalie: Emilie Lannamann '09 (1.78 gaa, .806 save pct., 10-5 record, 4 sho)
No. 2 seed SKIDMORE COLLEGE
Overall record: 13-3
League record (finish): 6-1 (Tied-1st place)
NCAA regional ranking: Fourth in North Atlantic Region
STX/NFHCA Division III ranking: 15th
Head coach: Beth Hallenbeck, eighth year at Skidmore, 113-40-1 (183-117-2 overall)
League tournament appearances: Six
League tournament titles: Two (2002, 2003)
League tournament record: 6-4
2008 result vs. Union: W, 1-0 OT (Sept. 19 at home)
Road/neutral record: 5-2
Goals scored: 43
Goals allowed: 13
Leading goal scorers: Christine Kemp '11 (15), Elise Britt '10 (13)
Assist leaders: Kemp (12), Carolyne McManama '11 (4)
Starting goalie: Liz Catinella '11 (0.76 gaa, .868 save pct., 13-3 record, 6 sho)
No. 3 seed UNION COLLEGE
Overall record: 14-3
League record (finish): 4-3 (Tied-3rd place)
NCAA regional ranking: Fifth in North Atlantic Region
Head coach: Lacey French, sixth year at Union, 56-51 (56-51 overall)
League tournament appearances: Two
League tournament titles: None
League tournament record: 0-2
2008 result vs. Skidmore: L, 1-0 OT (Sept. 19 at Skidmore)
Road/neutral record: 6-3
Goals scored: 37
Goals allowed: 16
Leading goal scorers: Tyler Willey '11 (10), Kelsey Powers '11 (8), Lizzy Moran '10 (6)
Assist leaders: Moran (6), Anne Hanson '09 (6)
Starting goalie: Liz Stanford '09 (0.74 gaa, .855 save pct., 11-3 record, 3 sho)
No. 4 seed HAMILTON COLLEGE
Overall record: 8-6
League record (finish): 4-3 (Tied-3rd place)
Head coach: Gillian McDonald, third year at Hamilton, 17-25 (17-25 overall)
League tournament appearances: None
2008 result vs. St. Lawrence: W, 3-1 (Oct. 4 at St. Lawrence)
Road/neutral record: 3-3
Goals scored: 29
Goals allowed: 25
Leading goal scorers: Carly Andrascik '11 (7), Colleen Callaghan '11 (6), Amy Allen '10 (6)
Assist leaders: Callaghan (10), Erin McNally '12 (8)
Starting goalie: Courtney DeMaria '10 (1.82 gaa, .790 save pct., 8-6 record, 3 sho)