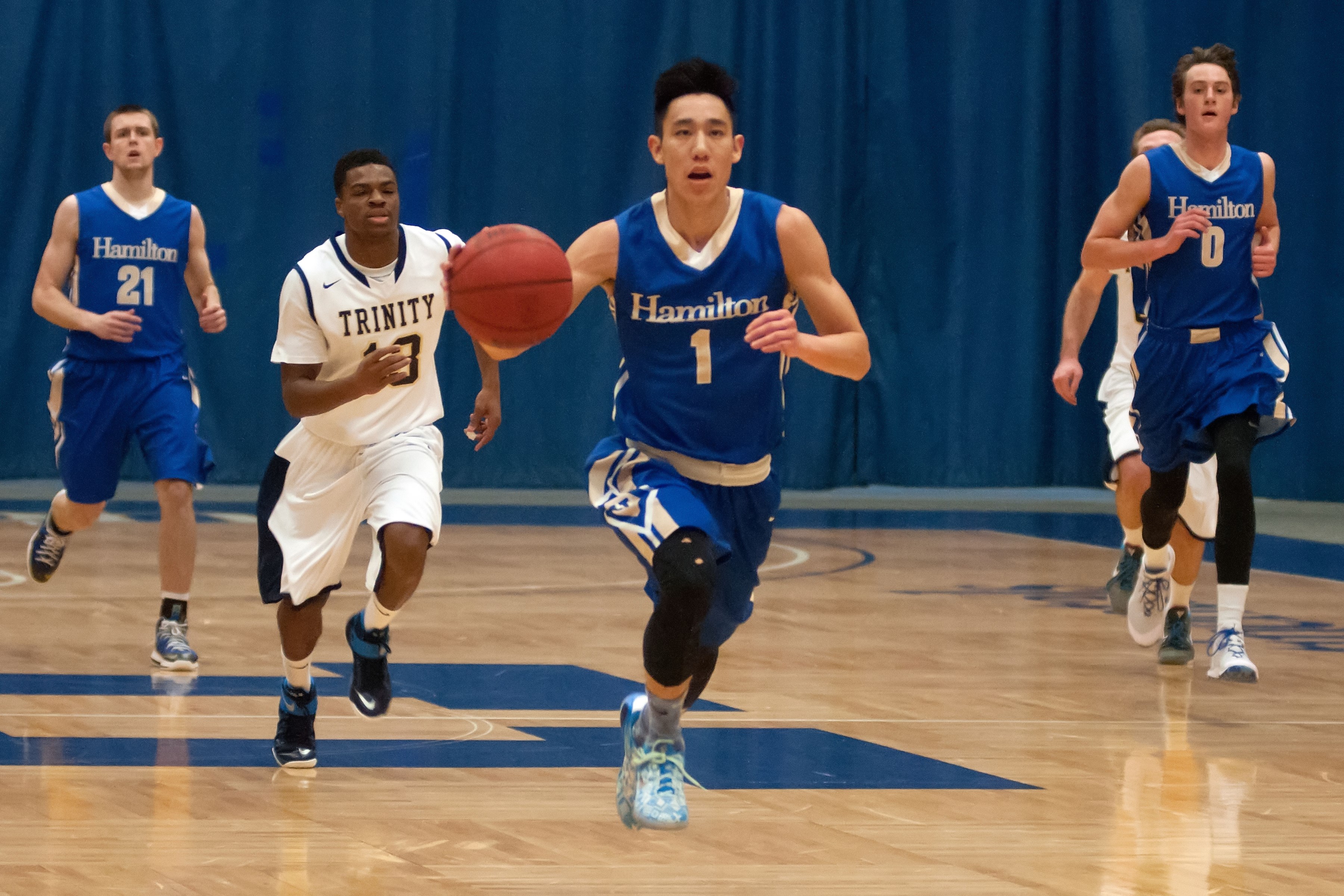 Hamilton College guard Joseph Lin '15 (Palo Alto, Calif./Berkshire School [Mass.]) has been selected for the 2015 NESCAC Men's Basketball All-Conference Team.

2015 NESCAC Men's Basketball All-Conference release

Lin was placed on the second team and was one of 10 players that received all-conference honors. He was named the NESCAC Men's Basketball Player of the Week on Jan. 12 after he handed out a team-record 16 assists on Jan. 9.

Lin leads the conference with 6.4 assists per game and he is ranked third with 1.8 steals per game and 12th with 13.5 points per game. He was even better in NESCAC games as he ranked fifth with 15.0 points per game, fifth with a 3.0 assist-to-turnover ratio and fifth with a free-throw percentage of 85.2 percent against conference opponents.

Lin and the Continentals finished the season with an overall record of 14-10. He finishes his Hamilton career with 617 points, 291 assists and 85 steals.