Live video streaming for weekend athletic events
---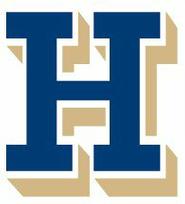 Hamilton College continues its partnership with EZStream to provide a live video stream of several varsity athletic events in 2012-13.

Coverage on Saturday, Oct. 13, includes football and men's and women's soccer playing host to Bowdoin College. Football and women's soccer kick off at noon and men's soccer begins at 2:30 p.m.

Live video streaming continues on Sunday, Oct. 14, when the men's and women's soccer teams host Colby College. Women's soccer starts at noon and the men follow at 2:30 p.m.

The link for the live video stream is located on the right-hand side of the athletics homepage inside the blue box labeled "Hamilton Scoreboard." Click on the link titled "live coverage schedule" to view events scheduled to be streamed.

Once you navigate to the page, click on the link that corresponds with the event you want to watch. There is no cost to view the live video stream.

Video stream of Hamilton events

Saturday's football game and Sunday's field hockey game will have live stats throughout the contest.

Football live stats vs. Bowdoin
Field hockey live stats vs. Colby

Additionally, women's volleyball matches at Tufts University and Bowdoin will be streamed online this weekend. Hamilton takes on Tufts Friday night at 6 p.m. and then plays Bowdoin at 11 a.m. on Saturday.

Hamilton vs. Tufts
Hamilton vs. Bowdoin

For up-to-date news and scores make sure to follow Hamilton College Athletics on Twitter: @HamCollSports and Facebook: Hamilton College Athletics.