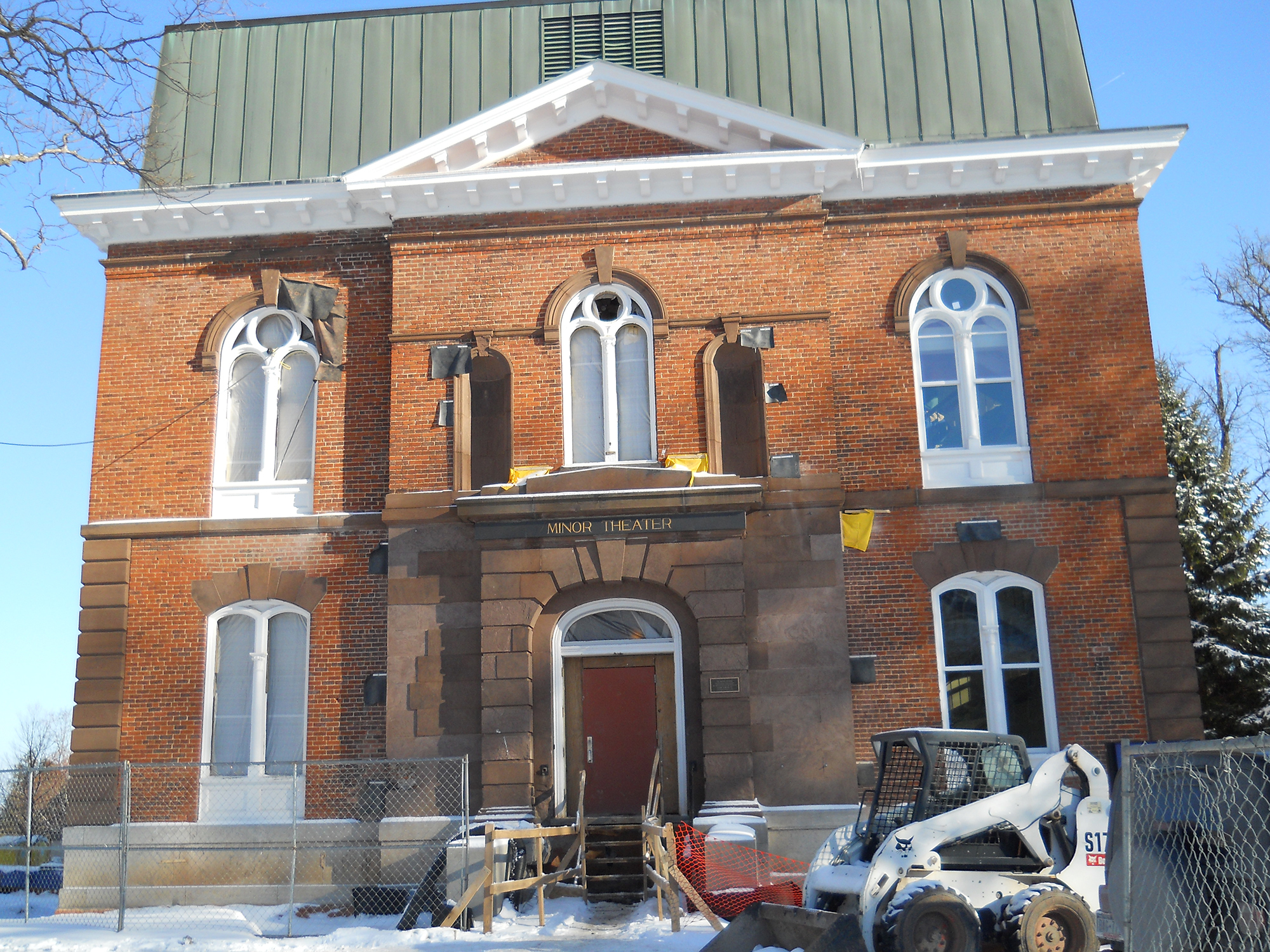 The conversion of Minor Theater to a residence hall is proceeding on schedule with an anticipated August 2015 completion date. When remodeling is finished the building will house 52 students on three floors.
As of Jan. 14, exterior windows are being installed and brickwork on the north and east addition exterior is complete, according to Associate Vice President for Facilities & Planning Steve Bellona. The south side of the addition is expected to be finished by the first week of February. Interior work is at various stages from the basement to the second floor. Installation of Sheetrock on the first floor began this past week and will extend to the second floor once the first floor is completed. Mechanical equipment installation in the attic is in progress.
"Expected completion date is still August 1, 2015," Bellona reported, "and it will be ready for student occupancy when they arrive in mid-August."
For 53 years until 2014 Minor Theater was home to countless theatre department productions. With the opening of The Kevin and Karen Kennedy Center for Theatre and the Studio Arts in fall 2014, the Theatre Department and productions moved to the new space. The college then began remodeling Minor Theater into student housing, a function it served in the early-1900s when it was used as housing for visiting females.